Deutsche Bank Now Requires CEO Approval to Fill Job Vacancies
(Bloomberg) -- Deutsche Bank AG has tightened the way it fills vacancies amid the bank's largest ever job-cutting program.
The bank now requires division heads to ask for approval from Chief Executive Officer Christian Sewing, Chief Financial Officer James von Moltke and Deputy CEO Karl von Rohr to fill any open positions, according to a memo seen by Bloomberg. Only roles seen as "critical" to the bank should be submitted, the memo says.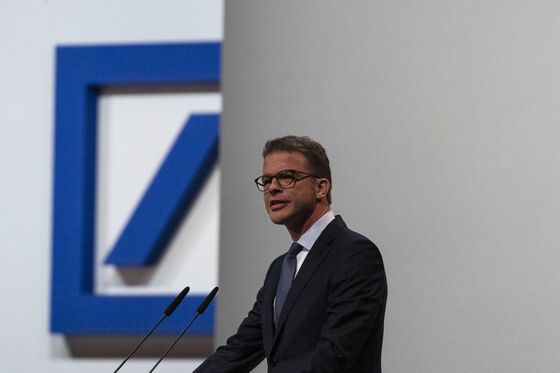 A spokeswoman for Deutsche Bank declined to comment.
Sewing last month unveiled the lender's most sweeping restructuring in living memory, centered around a plan to cut 18,000 posts, or roughly a fifth of its current headcount, by the end of 2022. The bank has indicated that the lion's share of the job losses will occur in back-office roles.
"We will be more actively supporting internal mobility and can look at situations on a case-by-case basis," Deutsche Bank said in the memo Wednesday. "If it's clear there is a significant risk to revenue, operational stability or performance of controls, we will ensure the right coverage is in place."
The policy will be in effect until the end of 2019, when the bank will assess its impact.
Reuters first reported on the new requirements.