Deutsche Bank Taps Cerberus to Help Squeeze More From Cash Pile
(Bloomberg) -- Deutsche Bank AG, running out of time to restore revenue growth, is getting a little help from its friends at Cerberus Capital Management.
Germany's largest bank on Friday confirmed that Cerberus, one of its top shareholders and an adviser through a separate unit, has been helping manage its cash reserves more profitably, a story reported earlier by Bloomberg. That's already bearing fruit and could add 300 million euros ($344 million) of revenue next year, according to the bank.
"This is really essential for us," Deutsche Bank Chief Executive Officer Christian Sewing told reporters in Frankfurt. "Cerberus has very, very good knowledge here from which we can benefit."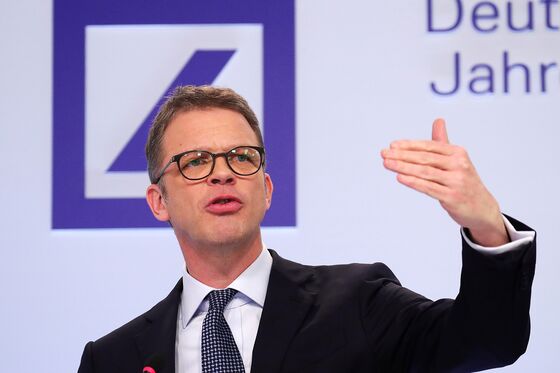 Sewing needs all the help he can get to put doubts over Deutsche Bank's future to rest. The company's shares have fallen by half since Cerberus disclosed a stake in 2017. For the U.S. investor, which won the advisory mandate last year after the shares tumbled to new lows, consulting Deutsche Bank adds a little morcontrol over a contrarian wager whose outcome is uncertain.
Deutsche Bank fell again on Friday, declining 3.7 percent at 2:32 p.m. in Frankfurt, after posting its eighth straight revenue contraction.
The advisory work is headed by Matt Zames, the former hedge-fund trader who later helped tidy up JPMorgan Chase & Co.'s London Whale trading debacle, people familiar with the matter have said. Zames, once seen seen as a possible successor to JPMorgan CEO Jamie Dimon and later rumored to be a candidate for Deutsche Bank's top job, was named president at Cerberus in April, overseeing all investments in financial services.
Deutsche Bank amassed an ocean of cash and liquid securities after some clients and investors were spooked by a potential $14 billion penalty it faced in 2016. The bank ended up paying far less, but it kept high reserves to maintain confidence.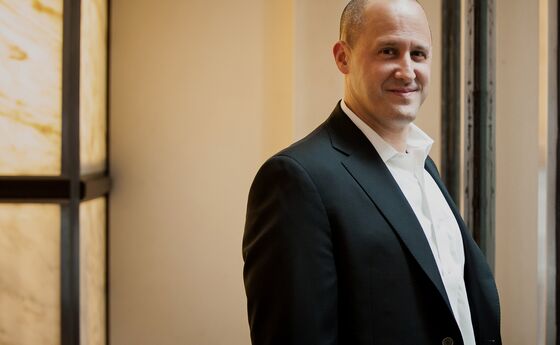 The reserves totaled 259 billion euros at the end of December, company filings show. The problem is that about 100 billion euros of that are held at the European Central Bank, which charges lenders to deposit money at the institution.
The bank reduced its reserves by 20 billion euros last year, according to Sewing. It has as much as 30 billion euros to redeploy in 2019, including funds held on the level of its subsidiaries, which aren't captured in the bank's disclosed reserves, he said.