Deutsche Bank CEO's 2014 Bonus Just Vested, and It's Not Great
(Bloomberg) -- Deutsche Bank Chief Executive Officer Christian Sewing has waited five years for the last part of his 2014 bonus to vest. He might be forgiven if he's less than thrilled now that the day has finally come.
Senior staff members including the CEO last Thursday received the final portion of their deferred equity award granted in 2014, according to regulatory filings on Tuesday. Sewing, who was head of group audit at the time, got 145,272 euros ($165,189) worth of shares. Five years ago, when he earned the package, it would have been worth four times as much.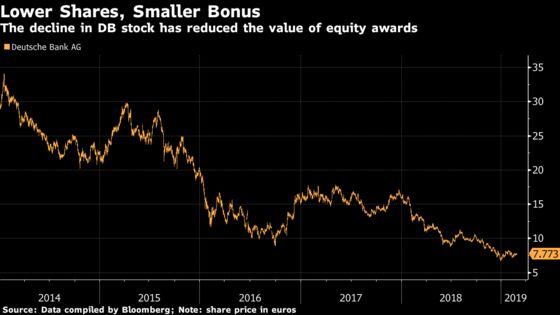 Competitive pay has become an important issue for Deutsche Bank as it tries to balance stringent cost reduction targets with the need to attract and retain top staff. The bank is on track to cut the global bonus pool for last year to below 2 billion euros as it skews discretionary pay more toward top performers, people familiar have said. In 2014, the pool was 4.3 billion euros.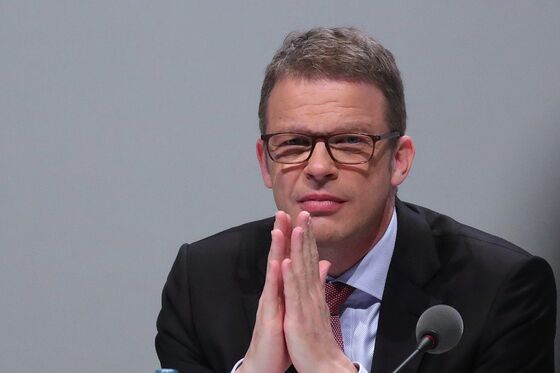 The share price has become a concern for staff at the bank because of its impact on bonuses, people familiar have said. Deutsche Bank in 2017 awarded so-called retention awards to about 5,500 employees but the payouts take as long as six years to vest, and half are in the form of equity that will be withheld if the stock misses an undisclosed target.
Other top executives whose equity awards vested last Thursday at similar share prices include Asoka Woehrmann, CEO of the DWS asset management unit, Chief Risk Officer Stuart Lewis, and Asia head Werner Steinmueller, the regulatory filings on Tuesday showed.