Deutsche Bank CEO Pushes Merkel Successor for Growth Plan
(Bloomberg) -- Top German executives urged the country's next government to lay out a plan to keep Europe's largest economy competitive in the face of an array of technological and political challenges. 
"What we all miss a little bit in the whole election campaign is a clear outline of the European and German growth agenda for 2030," Deutsche Bank AG Chief Executive Officer Christian Sewing said Wednesday in a Bloomberg TV panel discussion.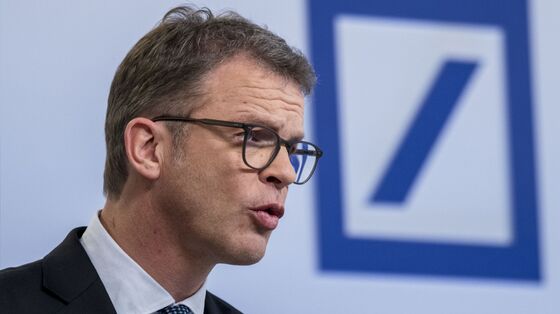 Joe Kaeser, chairman of Siemens Energy AG, echoed those concerns, calling for a "comprehensive plan" for the next decade, while SAP SE Chief Executive Officer Christian Klein called for the creation of a digitalization ministry to accelerate the adoption of new technology. 
"We can only be competitive if we transform our industry," said Klein.
As Chancellor Angela Merkel prepares to step down after 16 years in power, she leaves behind a power vacuum. Days before the Sept. 26 election, her conservatives are trailing the Social Democrats in the polls, and fragmented loyalties means three parties will probably be needed to secure a majority in the German parliament.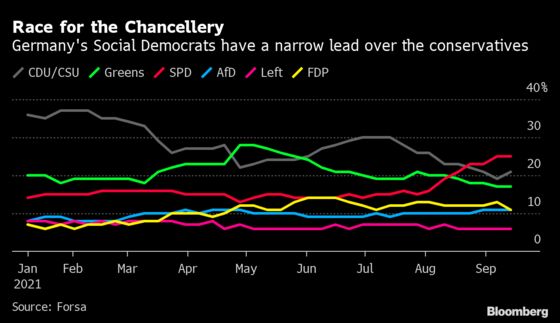 Finance Minister Olaf Scholz from the SPD is currently the front-runner to become chancellor, but it's a tight race and the make-up of the government will depend on coalition discussions, which are likely to take months. 
The uncertainty poses a challenge for corporate leaders. Germany's key industries from engineering to financial services face fundamental technology changes to make the economy cleaner and more modern or risk falling behind.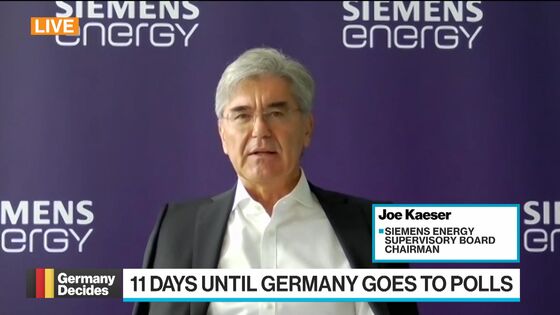 "The world is not waiting for Germany," Kaeser said. Rising trade barriers and a gradual decoupling of large economies like the U.S. and China risks leaving Europe "caught in the middle," the former Siemens CEO said.
The Covid-19 pandemic exposed the country as a laggard in digitalization, and huge delays hitting infrastructure projects have triggered concern over its competitiveness. 
To foster a transition, SAP's Klein called for the rollout of a 5G network across Europe and more incentives for startups and research and development, while Sewing urged the government to do more to help businesses develop.
"We need to invest," but to make the spending more effective the government needs to streamline, said the head of the country's biggest bank. "We have far too much bureaucracy in Germany. We need swifter and more decisive actions in particular also by the public authorities."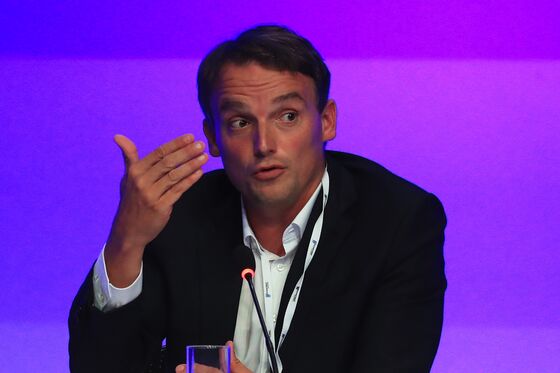 Funding Germany's structural changes remains uncertain. Sewing said the government shouldn't raise taxes, while Veronika Grimm, a member of the German government's Council of Economic Experts, said Berlin shouldn't change fiscal rules and should instead partner with business.
"It is very important to mobilize private investment," she said on the Bloomberg TV panel. "The private sector will be key for this transformation."
While Germany is well-positioned, the post-Merkel government has to ensure the country keeps pace, Sewing said.
"Even independent of Covid, the world is changing," he said. "The value chains are changing. We see geopolitical tensions, and therefore I do think that what we need to now focus in order to maintain the growth, in order to maintain our competition and our competitive standing."
Read more:
Laschet Uptick Suggests Race May Be Tightening: German Election