Danish PM Calls Election That Polls Show He Is Set to Lose
(Bloomberg) -- Danish Prime Minister Lars Lokke Rasmussen called a general election for June 5, with most polls suggesting his center-right coalition will be defeated by a more left-leaning bloc led by the Social Democrats.
The vote, which is set to come 10 days after European parliamentary elections, coincides with growing anxiety among Danes about climate change, immigration and welfare spending. A number of new parties will join the race, trying to lure voters with promises of much tougher immigration laws as the right end of Denmark's political landscape grows more extremist.
Rasmussen, whose four-year term had been due to end on June 17, asked Danes to re-elect him in a world he said has grown more dangerous.
"The world is in a state of disintegration," he told parliament on Tuesday. Listing everything from climate change to a migration crisis, Rasmussen said that the threats Denmark faces require a "robust and responsible leadership."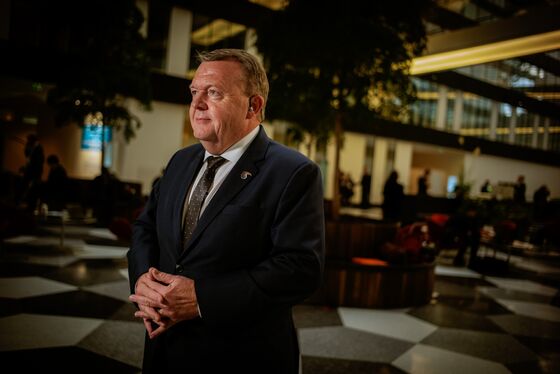 But voters look more inclined to hand power to Rasmussen's opponent. Mette Frederiksen, the 41-year-old Social Democrat leader, has pledged greener policies in a country that already stands out for its strong environmental track record. Denmark is home to the world's biggest wind turbine maker, Vestas Wind Systems, and is on course to wean itself entirely off fossil fuels by 2050. Frederiksen has also embraced a tough stance on immigration in a move that has lured voters from the right.
Rasmussen, 54, leads a three-party coalition that combines his Liberal Party with the Conservatives and the anti-tax Liberal Alliance. His government has relied on parliamentary backing from the anti-immigration Danish People's Party to stay in power. But the nationalist group has lately fallen behind after more extremist parties entered the race and split the populist vote.
Rasmussen's bloc is set to get about 45 percent of the vote, compared with roughly 55 percent for parties behind Frederiksen, according to the average of recent polls compiled by newspaper Berlingske as of May 6.
A European Union member since 1973, Denmark has had negative interest rates for almost seven years as the central bank uses monetary policy to keep the krone pegged to the euro. Against that backdrop, economic growth has averaged just under 2 percent in recent years with unemployment of around 3 percent. Despite negative interest rates, inflation has hovered around 1 percent.