Delivery Hero Says It's Open to a Deal With Rappi or Glovo
(Bloomberg) -- Delivery Hero SE said it's holding regular discussions with other food delivery companies about potential deals, reflecting an industrywide rush toward consolidation.
Chief Executive Officer Niklas Ostberg said he's in constant dialog with peers, including Rappi and Glovo. "We are no longer in a position where we feel we have to do M&A, and we'd rather invest in our business," Ostberg said in a video call Tuesday. "But of course, if good opportunities come up, then we won't hesitate to take them."
The Berlin-based company is a shareholder in Rappi and Glovo. In 2018, Delivery Hero invested $105 million in Rappi and 51 million euros ($58 million) in Glovo. The talks with Bogota-based Rappi have centered around a potential acquisition of the business, said two people familiar with the situation.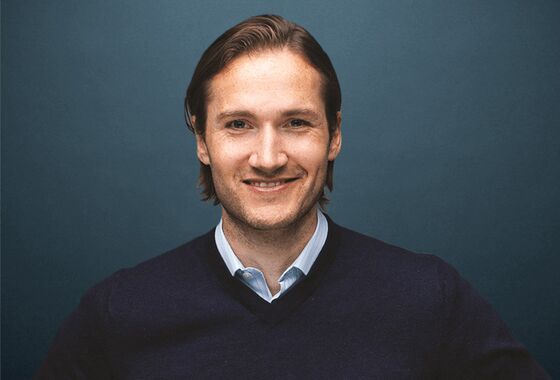 Delivery Hero called attention to its appetite for deals a week ago when it outlined plans to sell as much as 1.5 billion euros of convertible bonds. The money is intended "for general corporate purposes and to take advantage of attractive investment opportunities that may arise," the company said.
Representatives for Rappi and Barcelona-based Glovo didn't immediately respond to requests for comment outside of regular business hours in Europe. Rappi was valued at $2.5 billion in 2019 and soon after received a $1 billion investment from SoftBank, making it one of Latin America's most valuable startups.
Food delivery is a crowded industry, with little room for profits. There have been two megadeals since last month intended to position the companies to someday generate profits. Europe's Just Eat Takeaway.com NV said it's buying Grubhub Inc. for $7.3 billion, and Uber Technologies Inc. is buying Postmates Inc. for $2.65 billion.
Delivery Hero has been on a spending spree of its own. It made its largest acquisition in December when it took control of South Korea's biggest food delivery app, Woowa Brothers Corp., in a deal valued at $4 billion. When the transaction is expected to close later this year, Delivery Hero could be valued at close to 30 billion euros, Ostberg said.
Ostberg said Delivery Hero has enough cash to compete with the likes of Uber Eats and Southeast Asia's largest delivery platform, Grab. "We like to be well-capitalized for whatever may happen," he said.
The company has been steadily growing its so-called quick commerce business, which delivers small batches of groceries, pharmaceuticals, electronics and other household goods to customers in less than an hour. Delivery Hero offers this service in 35 markets.
Delivery Hero said in a statement Wednesday that quick-commerce orders grew 98% in the second quarter. The company partners with more than 20,000 local shops and operates more than 100 small warehouses called Dmarts. Ostberg said the company will continue to invest in quick-commerce and will operate more than 400 Dmarts by the end of the year.
"In order to build the best possible food delivery company, we have to start building in more areas," Ostberg said.