Danske Bank's Turmoil Deepens as Regulator Rejects Top CEO Pick
(Bloomberg) -- Danske Bank A/S's top pick for a new chief executive officer was rejected by Denmark's financial regulator, ratcheting up turmoil at the lender that is mired in a money laundering scandal of record proportions.
In a rebuke to the board, the Financial Supervisory Authority denied the bank's application to name 40-year-old Jacob Aarup-Andersen, the head of its wealth management, as its new CEO, saying he lacked the necessary experience. It's rare such decisions are made public since vetting of top bank jobs is usually done behind the scenes.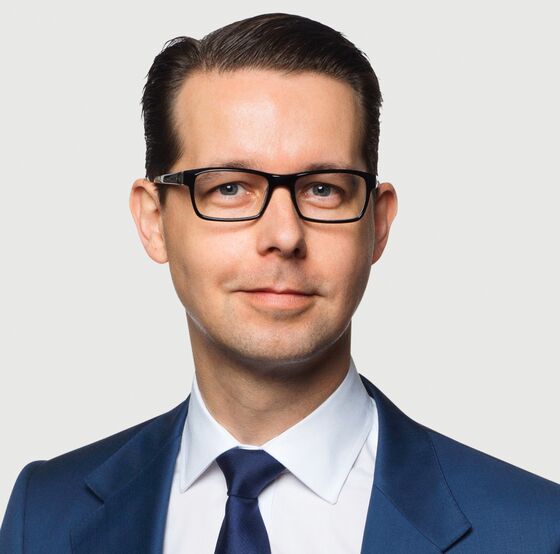 Chairman Ole Andersen, whose future at the bank has also been questioned, said Wednesday that the board has "noted" the FSA's response. It's now "in dialogue with other potential candidates and will now continue the recruitment process in order to find the best possible person for the position," he said.
Denmark's biggest financial conglomerate is trying to put together a new executive team to steer it through one of its worst crises in living memory. It faces investigations in five countries tied to money laundering and has admitted that a large part of about 200 billion euros ($231 billion) that flowed through an Estonian unit between 2007 and 2015 could be suspicious.
The scandal cost the bank's previous CEO his job and the shares have plunged more than 40 percent this year. Insider Jesper Nielsen will for now continue to serve as interim CEO after Thomas Borgen was relieved of his duties on Oct. 1.
A spokesman for the FSA said it's not possible to comment on any previous rejections since these type of "fit and proper" processes are normally not made public. Only decisions on a few smaller institutions have become public. The FSA declined to comment further.
Per Hansen, an investment economist at Nordnet in Copenhagen, said he's "not aware of one single incident where it's happened."
The FSA isn't going to say yes to a candidate "they don't think is 190 percent bullet-proof," he said. "Don't give Danske Bank and the board the benefit of the doubt, is the FSA's approach because they too are under fire."
Shares in Danske fell 2.8 percent as of 4:21 p.m. in Copenhagen.
Shares have plunged as news of the dirty money case unnerves investors and angers politicians. The bank may face a fine of about $630 million in Denmark alone, while estimates for a total penalty run as high as $7.7 billion.
The U.S. Department of Justice is investigating the laundering case, adding to investor concerns about the size of potential fines. Probes are also under way in Denmark, Estonia, Switzerland and the U.K. The bank's regulators and auditors are also being investigated for their role in the scandal.
The board backed Jacob Aarup-Andersen "knowing full well that longer experience in certain areas would have been desirable," Andersen said. Aarup-Andersen will now continue running Danske's $230 billion wealth unit. He has also served as the bank's chief financial officer after starting at the lender in 2012.
Speculation is once again swirling on who will take over the top job at Danske, a position that has only been held by 13 men over the past 142 years.
Nordnet's Hansen said that the rejection increases the likelihood of the bank going outside of Denmark for a new top boss.
Other potential candidates being speculated on are Birgitte Bonnesen, the Danish CEO of Swedbank AB; Michael Rasmussen, the CEO of Nykredit Realkredit A/S, Denmark's largest mortgage lender; and Henrik Poulsen, the CEO of energy provider Orsted A/S. Danske may also opt to keep Nielsen.
"The value of the brand is deteriorating," Hansen said. "The next couple of years will be challenging but the starting point is very good, because no matter who starts, if you do a good job, you'll look brilliant in three years down the road."