Danske to Pay Former CEO Borgen $2.3 Million Through September
(Bloomberg) -- Thomas Borgen, the chief executive officer of Danske Bank A/S until he was relieved of his duties last October, will be paid 15 million kroner ($2.3 million) through September of this year.
The bank revealed the remuneration details on Friday, in connection with fourth-quarter results that laid out the continuing fallout of the $230 billion Estonian dirty money case that led to Borgen's downfall. For all of 2018, Borgen was paid 12.7 million kroner, the bank said.
Read: Danske Gains as Investors Spared More Bad News From Estonia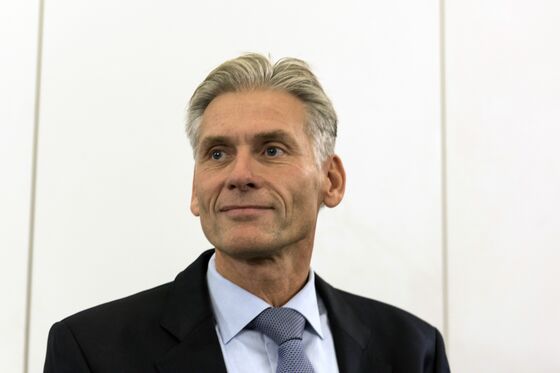 Danske is under criminal investigation in several countries, including in the U.S., for allegedly letting a tiny branch in Estonia become a hub in Europe for money laundering. The bank is accused of allowing billions of dollars in suspicious funds from the former Soviet Union flow through the branch and into the West until as recently as 2015.
Borgen became CEO of Danske in late 2013. He had overseen the bank's international banking operations until 2012. In an internal investigation published in September last year, Danske found that management should have acted sooner to stop the flow of suspicious funds, but concluded that Borgen wasn't criminally liable.
Borgen, who is 54, waived his right to 7.2 million kroner in remuneration through an incentive program, "in view of the exceptional circumstances," Danske said. Of the 15 million kroner he's due to make this year, 3.6 million kroner was already paid in 2018.
Lars Morch, who had overseen Danske's international operations before he suddenly left the bank in April, was paid 3.6 million kroner in 2018. He'll get 12.6 million kroner for 2019 even as he forfeited the right to share-based payments worth 3.6 million kroner.