Danske Laundromat Probe May Expand to Target Fateful Deal
(Bloomberg) -- Danish lawmakers want to find out whether the Estonian unit at the center of a massive money laundering scandal was used for illicit trades before it was bought by Danske Bank A/S more than a decade ago.
Danske took over the banking assets of Sampo Oyj in 2007. That purchase, which included a tiny Estonian unit, left Denmark's biggest bank in charge of operations that have since proven toxic. Danske is now the target of criminal investigations in multiple jurisdictions, including in the U.S. The case has ended the careers of its top executive and chairman, and wiped about $15 billion off the bank's market value this year.
Danish lawmakers now want the financial regulator and police "to consider the Sampo lead as part of their investigations," according to Torsten Schack Pedersen, the ruling Liberal Party representative on the parliament committee that oversees bank laws.
According to a Sept. 19 report published by Danske, roughly a quarter of about 6,200 non-resident accounts that were deemed risky were inherited from the Sampo unit.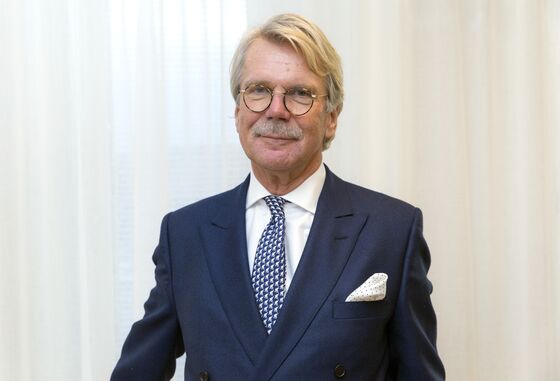 Bjorn Wahlroos, the chairman of Sampo and its CEO at the time of the Danske deal, says he "categorically" rules out the possibility that the Finnish firm did anything wrong. He also says that Danske conducted "an incredibly thorough analysis" of the unit before agreeing to buy it.
Wahlroos, who is also the chairman of Nordea Bank Abp, says Sampo's banking assets were "never the subject of any investigation by authorities" prior to being sold to Danske. He notes that Sampo itself purchased the unit from Estonia's central bank six years earlier.
A 'Risky Statement'
Morten Bodskov, a former Danish justice minister who is a lawmaker for the opposition Social Democrats, says the statement by Wahlroos "will have to be tested. It seems a risky statement to make considering what we've experienced up until now."
The Estonian financial supervisor has said it conducted an on-site inspection of Sampo in 2007, before it was formally taken over by Danske. Finland's financial regulator says anti-money laundering compliance is for the supervisor in the firm's home country, so Estonian authorities have oversight for those operations now, as they did in the period 2000-2006, according to an emailed reply to questions.
The bank watchdog in Tallinn said that "financial supervision has been conducted all the time and it consists of different activities, with on-site visits only one form of investigation," in an emailed response.
Schack Pedersen says that "it's beyond a doubt that Danske Bank bought its way into some of the problems in Estonia."