Danske's New CEO Vogelzang Zeroes In on Customer Flight Risk
(Bloomberg) -- Danske Bank A/S needs to prepare for the risk that customers will continue to walk out, and figure out a strategy to prevent that from happening, according to the man just named to run the scandal-hit bank.
Chris Vogelzang, an ABN Amro veteran who will become chief executive officer of Danske on June 1, says the money laundering case that engulfed the bank last year has obviously created "trust issues."
"I think for an organization which is essentially a customer-driven organization, we have to make sure that our position in society becomes better than it currently is," the 56-year-old Dutchman said in an interview on Friday.
Danske has lost about 20,000 Danish retail customers since it admitted last September that it was at the center of a $230 billion money-laundering affair. The shocking revelation ended the career of the bank's former CEO, Thomas Borgen, who has since been charged by police. Danske is the target of multiple criminal investigations and its share price has lost about half its value over the past year.
Speculation about who would replace Borgen had mounted in the seven months since his departure. Danske initially tried to put forward its head of wealth management and former chief financial officer, Jacob Aarup-Andersen. But the 41-year-old was rejected by the financial supervisor, which cited a lack of relevant experience.
Russell Quelch, an equity specialist at Redburn in London, said that "the market will welcome the fact that it's an external candidate. The bank needs to start afresh, post the money laundering saga."
Danske settled on Vogelzang after an intensive search that involved talking to "a lot of relevant candidates," Chairman Karsten Dybvad said. Vogelzang got the job because of his experience ushering ABN Amro through the financial crisis and its eventual takeover by the Dutch government, Dybvad said in an interview.
"That experience, I think, is very essential and a very appreciated qualification," he said. "It is difficult to predict the future. Investigations are still going on and we'll have to see what comes out of that. But I feel very confident in the way that we work together with the authorities in different countries."
Vogelzang will need to restore employee morale, so that "every single one of our very capable employees is proud to say they are working in Danske Bank and also proud to go to work," Dybvad said. "That is a very important part of it."
Shares in Danske rose more than 5% after the announcement. Denmark's government also weighed in, with Business Minister Rasmus Jarlov tweeting "congratulations to Danske on its new CEO."
Vogelzang was at ABN Amro from 2000 to 2017, the last eight years of which were as a member of its management board and head of its global retail and private banking activities.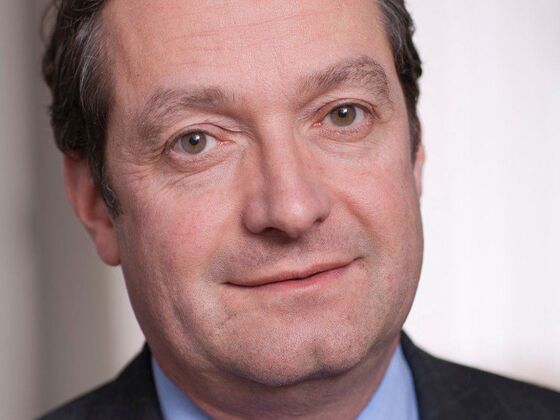 Quelch at Redburn said he has questions about the choice of CEO. "The fact is that he has no previous CEO experience and turning Danske around isn't going to be a simple task," he said. "So in my view, the appointment is a tick-box exercise -- getting someone in the seat so that the group can start to move forward with the new strategy. But I don't think he's going to excite investors in terms of his experience. He obviously does have experience, but not CEO experience."
Vogelzang was once a candidate to become CEO at ABN Amro, to succeed Gerrit Zalm in 2017, who joined Danske's board in March. But the Dutch state, which is a majority shareholder, and the supervisory board blocked the move. Not long after that, ABN cut several management jobs and Vogelzang left.
"It's clear the primary goal will be to reestablish confidence in the bank," said Mikkel Emil Jensen, an analyst at Sydbank. "That won't happen exclusively with the appointment of a permanent CEO, but it is a step toward that."
Danske faces years of investigations as prosecutors across multiple jurisdictions sift through the evidence. Investors are hoping that having a new CEO will allow Danske to focus on its business amid fears that the scandal is driving away clients and investors.
What Bloomberg Intelligence Says

The announcement "removes an element of uncertainty overhanging Danske Bank, but we believe the key threats of pending money-laundering fines and earnings downgrades will linger well into 2020. That follows two recent profit warnings linked to revenue, along with escalating compliance costs."
-- Philip Richards and Georgi Gunchev, European bank analysts
Click here to view the research
Borgen, 55, is reportedly among 10 former Danske bankers to have been met with preliminary charges as the laundering investigation continues. The development comes as Denmark takes several steps to tighten its anti-money laundering laws, including the possibility of prison sentences and considerably tougher fines.