Dan Loeb's Third Point Builds Position in PG&E's Debt
(Bloomberg) -- Dan Loeb's Third Point has built a sizable position in the debt of embattled California utility PG&E Corp., according to a person familiar with the matter.
The New York-based hedge fund listed PG&E as its fifth-largest investment in its monthly letter to investors, according to a copy of a letter reviewed by Bloomberg. The size of the position, which wasn't disclosed, is entirely in the company's debt, the person said, asking not to be identified because the details are private. The stake is smaller than Third Point's Campbell Soup Co. holding, which is valued at about $693 million, according to data compiled by Bloomberg.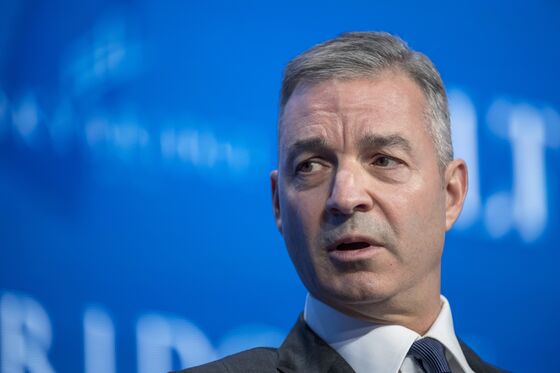 PG&E shares fell less than 1 percent to $21.54 at 11:40 a.m in New York.
The company's $3 billion of senior unsecured bonds due March 2034 fell about 1 cent on the dollar to 102.68 cents, to yield 5.6 percent, according to Trace data. Its $800 million of senior unsecured bonds maturing October 2020 were largely unchanged at 95.5 cents on the dollar, yielding 5.8 percent.
PG&E bonds are trading at or close to par on the expectation that bondholders will be made whole in the bankruptcy.
Loeb isn't the only big name activist in the company's credit. Paul Singer's Elliott Management Corp. has also built a position in the debt and is part of an ad hoc credit committee that has pitched a $35 billion plan that would allow PG&E to exit bankruptcy.
Third Point has also joined the ad hoc credit committee, the person said.
A representative for Third Point declined to comment. A representative for PG&E couldn't be immediately reached for comment.
PG&E reached an agreement last month with activist investor BlueMountain Capital Management to appoint former safety official Fred Buckman to the board.
The utility and BlueMountain had been talking since PG&E reached an agreement with another group of investors -- Knighthead Capital Management, Redwood Capital Management and Abrams Capital Management. That deal resulted in 10 new directors being appointed to the board alongside three incumbents.
Buckman replaced one of the incumbent directors. Bill Johnson was appointed chief executive officer of the utility as part of the original agreement. Johnson's first day on the job is Thursday.
PG&E filed for bankruptcy in January to deal with an estimated $30 billion in liabilities from wildfires that its equipment may have ignited. State officials and PG&E investors have pressed the company for a management overhaul.