Dan Loeb's Effort to Replace Campbell Soup's Board Is Dealt a Blow
(Bloomberg) -- The descendants of Campbell Soup Co.'s founder are standing by the company's directors, dealing a blow to activist investor Dan Loeb's efforts to oust the entire board.
Relatives of John Dorrance that together hold about 41 percent of the Camden, New Jersey-based company's shares will vote for its current board at its annual meeting on Nov. 29, according to a statement Wednesday. Those holders include siblings Bennett Dorrance and Mary Alice Dorrance Malone, grandchildren of John Dorrance who have sat on the company's board for nearly 30 years.
The activist investor has criticized the company's performance and the outcome of its recent strategic review, which fell short of his demands for a sale of the company. Campbell instead said it planned to sell its international and fresh food businesses.
The support from the Dorrance family is "unsurprising," Loeb's New York hedge fund Third Point LLC said in a statement, which noted that the company traded down Wednesday.
Campbell's shares fell about 4 percent to $37 a piece as of 11:17 a.m. in New York trading, giving the company a market value of about $11.1 billion.
"It is hardly news that the entrenched family owners, who have long enriched themselves at the expense of shareholders and the company, seek to preserve their board seats and reign of error," Third Point said.
The firm also criticized the family for not listening to shareholder views, not waiting for votes to come in and not waiting for shareholder advisory firms to render a verdict before casting their support.
"This group of billionaire heirs and heiresses are attempting to intimidate smaller shareholders by flaunting their inherited voting bloc as an impenetrable moat," Third Point said.
Third Point plans to push ahead with its efforts to replace the board.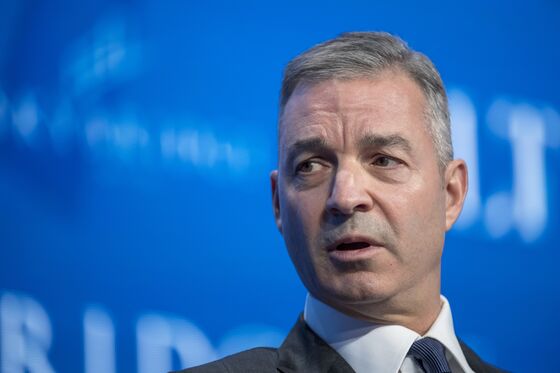 The block of shares the Dorrance siblings and other kin hold creates a hurdle for Loeb, whose Third Point LLC launched a proxy fight in September to replace Campbell's entire 12-person board. He's nominating an entirely new slate.
Campbell's voting rules dictate that whichever slate receives the most shareholder votes will get all 12 seats, though it's not entirely a winner-take-all situation.
To get all 12 seats, the Dorrance slate would need support for all of its candidates from slightly more than 9 percent of remaining shareholders, if every shareholder casts a ballot next month. If some shareholders don't vote at all, which is common, the Dorrance family would need fewer extra votes.
Some of Loeb's nominees could still end up on the board without winning the majority of support for his entire slate. That would happen if shareholders withheld votes for some of the company's nominees, resulting in some of Loeb's candidates receiving a higher number of votes. That way, a smaller number of the activist's nominees could end up on the board.
"Our management team and directors have been and will continue to meet with investors to convey the strength of our plan to maximize shareholder value," Campbell said in a statement.
Loeb has partnered with another one of John Dorrance's grandchildren, George Strawbridge, to replace the board. Loeb's group holds about 9.76 percent of Campbell's stock.
Campbell has faced declining sales as consumers look for less-processed products, turning away from its namesake soup. A push to add healthier brands to its portfolio had been hampered by operational issues. The company's management team, which is also searching for a permanent chief executive officer, faces pressure to prove it can ignite growth.