Dam Collapse: Chronicle of a Disaster Foretold
The horrific collapse of a dam owned by Brazilian mining giant Vale – with the death toll likely to reach the hundreds and widespread environmental damage – highlights a mix of failed government oversight and laws that favor mining interests over public safety.
Joao Vitor Xavier, a legislator in mineral-rich Minas Gerais state, had been warning of such a calamity since late 2015, when another so-called upstream dam co-owned by Vale failed, killing 19 people.
While authorities vowed action at the time, Xavier's proposed state law banning upstream dams withered in the legislature. Mining companies didn't join the debate. "They thought it was easier to sink the bill," he says.
Other proposed legislation – at both state and national levels – failed. Instead of hiring more dam inspectors, the government slashed budgets. In Minas Gerais, four federal inspectors police more than 400 dams.
Chief Executive Officer Fabio Schvartsman says Vale will close upstream dams. And unlike some prior leaders who shirked disaster scenes, new President Jair Bolsonaro, a former Army captain, was at the site of the tragedy within 24 hours.
But Xavier remains haunted by his past warnings. For him, neither catastrophe had to happen.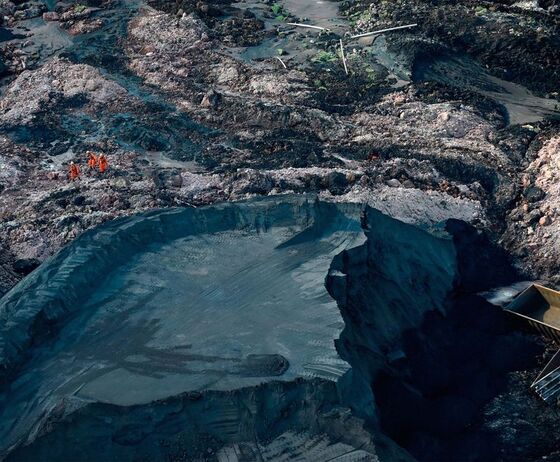 Swing state woes | President Donald Trump heralded a $10 billion Foxconn factory in Wisconsin as proof of his job-creation abilities. But fresh uncertainty about the plan could dent his hopes of winning a key state in his re-election bid. The Taiwan-based company now says it will shift the campus's focus from manufacturing to research, a move that could fuel criticism of a project that's already unpopular over subsidies the state has provided.
Holy temple | Indian Prime Minister Narendra Modi is leaning heavily on Hindu nationalism as an election draws near, hoping promises to build a controversial temple will overshadow unfulfilled pledges to generate jobs. But as Iain Marlow and Bibhudatta Pradhan report, religious issues can only take the ruling party so far with voters in the rural heartland.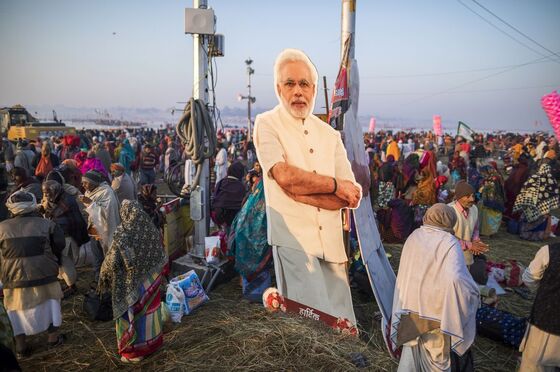 Conflict squabble | The Treasury is disputing Democrats' suggestions that Secretary Steven Mnuchin lifted sanctions on three firms tied to Russian billionaire Oleg Deripaska because of business ties to an associate of the oligarch. Mnuchin's finances — he's one of the richest men to lead the Treasury — are under new scrutiny now the Democrats have a House majority. At the same time, Jennifer Jacobs, Andrew Mayeda and Saleha Mohsin report Trump interviewed Heidi Cruz for World Bank president but won't offer the job to the Goldman Sachs executive and wife of Texas Senator Ted Cruz.
Insecurity state | Chinese President Xi Jinping has been perfecting a system of political control that's the envy of autocrats around the world. This year it could be put to the test as an economic slowdown stokes fears of social unrest. Still, Xi is getting some unlikely support from corporate America, with more than 200 trade associations calling for an end to Trump's trade war with China.
Uncomfortable conversation | After four months of wrangling, Sweden finally has a government via a cobbled four-party alliance. But as Amanda Billner and Rodney Jefferson write, the result merely papers over the discontent that's been eating away at Swedish liberalism since the start of the Syrian refugee crisis. An influx of migrants has stretched social services to near the breaking point — a situation the governing agreement fails to address.
Trump meets Chinese Vice Premier Liu He at the White House this afternoon. Liu is in town for trade talks.
Senate Democratic Leader Chuck Schumer is urging intelligence officials to "stage an intervention" with Trump after the president chided them as "extremely passive and naive."
The European Union is prepared to take Brexit down to a last-minute, high-stakes summit rather than cave into U.K. Prime Minister Theresa May's demands over the next few weeks, diplomats say.
And finally...Venezuela is home to rich gold deposits and holds billions of dollars of foreign reserves in gold bars in the central bank's vaults. As President Nicolas Maduro comes under pressure to resign and as the U.S. sanctions crude exports, the question is — how much is there? While crude is by far Venezuela's largest export, refined oil and gold are key sources of revenue. Lawmaker Jose Guerra set off a social media storm this week with claims a Russian plane was in Caracas to spirit away 20 tons of the yellow metal.