CVS Met Earnings Growth Target, Ready for Future, CEO Lynch Says
(Bloomberg) -- CVS Health Corp. met its commitment of annual single-digit earnings growth, Chief Executive Officer Karen Lynch said in an interview Tuesday as analysts debated the health-care company's outlook for the future.
The pharmacy giant said in a statement Tuesday it would have adjusted earnings of between $7.39 and $7.55 per share for 2021, citing rising retail sales. That beat the $7.50 average estimate of analysts. The company also announced it has administered 3 million Covid-19 vaccines so far in about 40,000 long-term facilities, a key part of the U.S. campaign to beat the pandemic.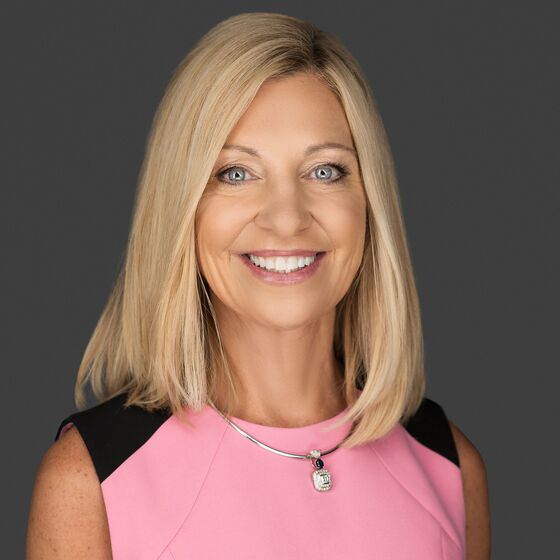 Still, the shares were down 4.8% to $70.67 at 2:36 p.m. in New York trading. "The whole sector is down," Lynch said. "We met our objectives. I think we have a powerful strategy in front of us."
In the fourth-quarter, retail sales rose 7% from a year earlier, while prescriptions filled increased 2%. Overall revenue rose 4% to $69.55 billion, while adjusted earnings hit $1.30 per share, also beating estimates.
CVS's approach as a diversified health services company gives it a unique opportunity to "increase the share of wallet of health services for the millions of Americans" it serves, said Lynch, who joined CVS in 2018 through its acquisition of Aetna Inc.
Investors, though, remained cautious. The bottom range of CVS's adjusted earnings forecast was lower than consensus, said Jefferies analyst Brian Tanquilut. That likely drove the stock selloff, he said.
"If they're playing the long game and trying to drive stock performance over the year, I think they're wise to be playing it conservative," Tanquilut said by telephone.
At the same time, investors want to see the benefits of the Aetna acquisition. Combining CVS's Caremark pharmacy benefit manager and its pharmacies with Aetna's health plans was seen as a way for CVS to simplify health services and lower costs. It also gave the company the chance to interact with customers at various parts of the health system.
Investors are still waiting for those pieces to come together to see "why this deal happened," said Charles Rhyee, managing director and senior research analyst at Cowen and Company. "People are waiting for it, and maybe expectations are coming to a head, and people want to see more."
During a call with analysts, Lynch said Aetna has plans to re-enter the Affordable Care Act exchanges next year. The company has not yet settled on how many state marketplaces it plans to participate in, she said.
Some large health insurers including Aetna withdrew from the Affordable Care Act marketplaces in 2017, as expenses increased and they took unexpected losses. The markets have since stabilized, though premiums are higher than many people can afford without subsidies.
Now, some people who lost jobs during the pandemic may turn to Affordable Care Act plans for coverage, potentially making them more attractive to insurers.
President Joe Biden has pledged to expand subsidies and other support for the law, including a new enrollment period open between Feb. 15 and May 15 this year. Aetna rival UnitedHealth Group Inc., which had withdrawn from most ACA markets, returned to several states this year.
The pandemic has also affected CVS in other ways. Testing for the virus contributed about $400 million in revenue during the fourth quarter, according to the company. For the coming year, CVS expects a $400 million to $500 million benefit from Covid-related activities.
Giving Covid-19 shots in long-term care facilities had little effect on CVS's fourth-quarter results, the company said in its earnings presentation. How much vaccine administration contributes to this year's results will depend on supply, the company said.
CVS started immunizing nursing home workers and residents in mid-December through a partnership with the federal government. It's now administering shots at its pharmacies in more than a dozen states.
Supply should begin to open up in April, CVS Chief Operating Officer Jon Roberts said Tuesday during a call with analysts. Immunizations could connect CVS with millions of new customers. CVS could administer as many as 25 million doses a month, depending on supply.
CVS will actually give far fewer shots, at least for now. The federal government has thus far committed to sending CVS 250,000 doses a week -- or 1 million a month -- until more doses become available, Lynch said in the interview. That could increase, though, with White House Press Secretary Jen Psaki on Tuesday saying the Biden administration will double the amount of doses it sends to pharmacies this week.
The company also said it has administered 15 million coronavirus tests so far. CVS currently offers testing at more than 4,800 of its pharmacies. It expects demand to decrease as vaccination increases, CVS Chief Financial Officer Eva Boratto said during a call with analysts.
Revenue for CVS's health-benefits segment rose 11%. But pharmacy-services sales decreased 2% and overall operating income slid nearly 17% year-over-year, the company said.
CVS is also piloting a virtual-care offering with one of its large national customers, Lynch said in the conference call. Patients start with a virtual consultation. If they need more assistance, they are referred to a CVS MinuteClinic. They are then referred to a doctor if they need more specialized care.
"These are unprecedented times and our purpose to help people on their path to better health has never been more important," Lynch said. "Our strong results in 2020 show that both our strategy and business model are working."