Cruise Ship Infamous for Triggering Virus Surge Leaves Australia
A coronavirus-stricken cruise ship that's been linked to hundreds of cases and at least 20 deaths in Australia, leading to a criminal investigation, has began its departure from the country.
The Princess Cruises-operated Ruby Princess left Port Kembla in New South Wales state on Thursday and is expected to sail to the Philippines where it will offload its crew, weeks after its passengers were allowed to disembark in Sydney before test results were known.
After docking in Sydney on March 19, some 2,647 passengers left the ship even as 13 individuals on board suffered flu-like symptoms. With the first infections confirmed the next day, state and federal leaders blamed each other for the lapse, and health authorities raced to track down and isolate the thousands who had left the boat and dispersed across Australia.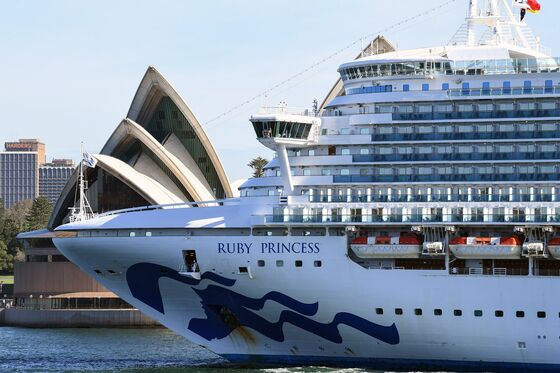 The health department of New South Wales, Australia's most populous state, assessed Ruby Princess as "low risk" when she berthed. The medics on board couldn't test for the virus themselves and passengers were allowed off pending official results. The state later announced it was conducting a criminal probe into the debacle.
Many countries have become increasingly reluctant to grant entry to cruise ships after the infection of more than 700 people on the Carnival Corp.'s Diamond Princess berthed off Japan in February showed how quickly the virus could spread.
On Tuesday, Carnival Corp.'s Costa Deliziosa, reached Italy, becoming the operator's last vessel to reach port.