Crowdfunding Campaign Launched to Finance Netanyahu's Defense
(Bloomberg) -- After a government watchdog told Benjamin Netanyahu that foreign friends with deep pockets can't fund his legal defense, a supporter has launched a crowdfunding campaign to ride to the rescue.
An activist for the prime minister's ruling Likud party is trying to raise 1 million shekels ($272,000) in 40 days to help Netanyahu finance his battle against corruption charges. Netanyahu already has a battery of lawyers, hired even before Attorney General Avihai Mandelblit has disclosed whether he intends to indict him.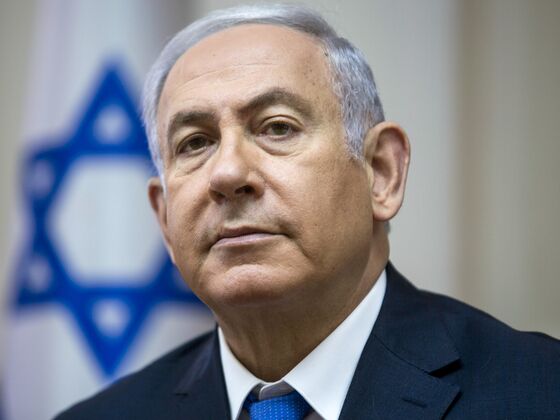 Before the first day was out, the campaign raised 57,000 shekels from 154 contributors. Organizer Moshiko Passal said on the Giveback.co.il site that he was motivated by "a feeling among the public that many people were interested in deposing the prime minister through totally undemocratic ways."
Netanyahu contends his enemies have cooked up lies about him because they can't unseat him at the ballot box. He says he's innocent of any wrongdoing.
Passal said he turned to crowdfunding because Netanyahu's request to get aid from wealthy friends was rejected. The financial daily Calcalist said Passal plans to run for parliament on the Likud party ticket.
Police have recommended that the prime minister be charged for illicitly accepting hundreds of thousands of dollars in gifts from a Hollywood producer. They also say Netanyahu pushed regulatory changes and offered to amend the law to favor Israeli media moguls in exchange for sympathetic coverage. Israeli media have reported that prosecutors agree he should be indicted, and Mandelblit is expected to announce his decision before elections on April 9.
Netanyahu has said he won't resign even if Mandelblit announces he's considering charges.