Credit Suisse Now Has a Chance to Move Past Year of Scandals
Credit Suisse Group AG will give investors a long-awaited update on strategy on Thursday, with the Swiss bank said to be focused on making the most significant changes at its investment bank and global wealth management businesses. 
The bank will hold an investor day alongside third-quarter results on Nov. 4, to be led by Chairman Antonio Horta-Osorio and Chief Executive Officer Thomas Gottstein. Announcements are due on how the lender will fix deficits in its risk-taking culture and change the structure of the bank after a year shaped by losses linked to Archegos Capital Management and Greensill Capital.   
While the bank has given few hints of the direction of its strategy review so far, Bloomberg has reported the contours of some of the major changes under consideration. Horta-Osorio, who arrived in Switzerland with a reputation as a corporate lifesaver after rescuing Britain's Lloyds Banking Group Plc, had promised to deliver his plan to heal Credit Suisse by the end of the year.
The lender has weighed an overhaul of its wealth businesses by consolidating its regional units into a single global division. That would combine the Asia Pacific unit currently under Helman Sitohang, the Swiss part under Andre Helfenstein, and the international section which includes Europe, the Middle East, Latin America, and Africa under Philipp Wehle.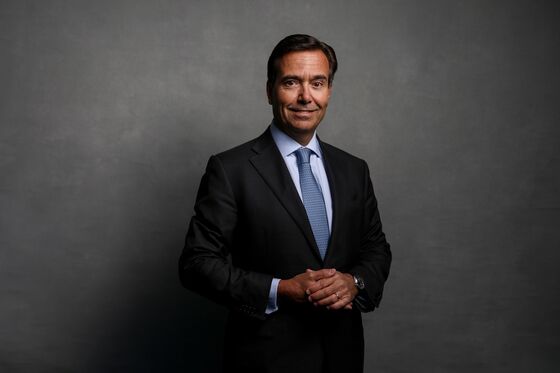 Credit Suisse has also mulled changes in Asia for the advisory business, and had discussed folding it into the investment bank's global advisory activities. That would mirror a similar move last year that brought Asian markets activities into that unit. 
If the bank were to implement such changes, they would further centralize power in Zurich after years of handing more autonomy to regional business heads under former CEO Tidjane Thiam. 
Furthermore, the bank plans to consider strategic options for its asset management unit, where the Greensill-related scandal occurred. New business head Ulrich Koerner is on a path to clean up the business and perhaps ready it for a partial sale or listing. Selling the entire unit could fetch as much as 5 billion francs ($5.5 billion) -- a figure based on previous deals in the industry. But with its investigation into what happened with the supply-chain finance funds delayed until later this year, and a recent raid on its offices in Zurich, the unit doesn't look ready for a suitor. 
The firm has already started to reduce risk at its prime brokerage, which tends to its hedge fund clients, and cut ties with clients deemed as too risky. More capital reductions could be in the cards for the prime brokerage and broader trading activities. 
In a brief memo to staff on Aug. 30, Horta-Osorio and Gottstein wrote that they'd been working to "narrow down our options" on the strategy. Many employees were nonplussed that they'd only just reached that stage several months into an examination of the bank's ills.
Bloomberg reported last week that the lack of clarity into the strategy six months into Horta-Osorio's tenure was giving rise to a state of near-paralysis in parts of the bank. Managers are holding back on routine transactions, while others plan to coast into 2022 having written off this year, according to people with knowledge of the matter.
In the meantime, some of the firm's upper ranks have been canvassing support in case there are disagreements about the direction set. And while competitors have mulled bidding for parts of the Credit Suisse business, there appears to be little appetite from shareholders for large-scale divestments.
"Picking apart" the bank isn't the right thing to do without allowing the chairman time to restore order, David Herro of Harris Associates, the lender's largest shareholder, said. "There's no reason why Credit Suisse can't exist as it exists today but with improvements."