Credit Suisse Weighs Hundreds of Job Cuts to Reduce Costs
(Bloomberg) -- Credit Suisse Group AG is considering hundreds of job cuts as Chief Executive Officer Tidjane Thiam's drive to reduce expenses extends into a fourth year, according to people with knowledge of the matter.
The dismissals could start as soon as this year and help the bank achieve its 2019 expense targets, the people said, asking not to be identified discussing private information. The Zurich-based bank's International Wealth Management business and Swiss Universal Bank may be among the businesses affected by the cuts, the people said.
Credit Suisse initially declined to comment before saying that "the notion that we are weighing hundreds of active job cuts is unfounded." The bank also said that it will continue to invest in talent and seek to grow revenue in wealth management and investment banking.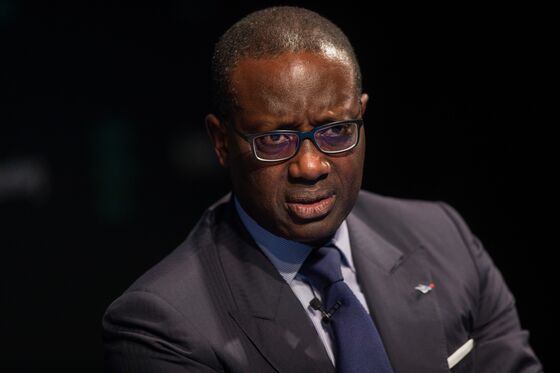 Since taking over in 2015, Thiam has shifted resources to focus on wealth management and emerging markets while paring back trading. He's also tapped shareholders for billions of francs in fresh capital. At the bank's investor day next month he'll outline plans for 2019 and beyond after concluding a three-year restructuring, with investors likely to question the bank on growth plans.
While profitability has improved the trading unit remains a headache after a surprise third-quarter loss. The share price has fallen more than 40 percent under Thiam's tenure, in part reflecting the two capital increases. At the investor day next month he'll have to allay concerns about the share price and explain how he plans to accelerate revenue growth after taking out 4 billion francs ($4 billion) of costs since the restructuring began in 2015.
Credit Suisse, which employs about 46,000 people, fell as much as 2.4 percent in Zurich and was trading 1.6 percent lower as of 5:09 p.m. local time. The stock has declined about 28 percent this year compared with a drop of about 24 percent at rival UBS Group AG.
Thiam said this month that he's not planning further cuts in the trading unit, while pointing out that wealth management is making money for the group. The bank is targeting a cost base of between 16.5 billion francs and 17 billion francs next year. That's down from about 17.9 billion in 2017.
At its investor day last month, UBS Group AG took a bolder set of financial targets back to investors, pledging to drive wealth management profit higher and cut 800 million francs of corporate centre costs, mostly in back-office and support functions, as CEO Sergio Ermotti seeks to revive the shares.