Credit Suisse Executives to Depart After Archegos Losses
(Bloomberg) -- Credit Suisse Group AG is shaking up its executive ranks after the Zurich-based lender was hit hard by the collapse of Archegos Capital Management.
Investment bank chief Brian Chin is set to leave in an exit that may be announced as soon as Tuesday, according to people familiar with the matter, who asked not to be identified because the move hasn't been made public. Chief Risk Officer Lara Warner is also departing, along with a number of business heads, although Chief Executive Officer Thomas Gottstein will be spared.
Archegos, a U.S. family office that defaulted on margin calls, could account for billions of dollars of losses at Credit Suisse. The firm has acknowledged the damage will be significant, and is set to give investors an update this week. The firm is also planning a review of its prime-brokerage business.
Changes will reverberate through key parts of the bank.
Paul Galietto, head of equities sales and trading, is stepping down effective immediately, though he will stay through April to assist in the transition, the bank said in a staff memo reviewed by Bloomberg. Anthony Abenante will replace Galietto on an interim basis while continuing in his current role as global head of execution services. Parshu Shah will step down as head of prime services risk, according to the memo.
The lender also announced three additional exits. Ryan Atkinson, head of credit risk for the investment bank; Ilana Ash, head of counterparty credit risk management for that unit and Manish Mehta, head of counterparty hedge fund risk, according to the memo.
Chin was promoted to chief executive officer of the investment bank last year when Gottstein merged the unit with trading operations after the departure of former CEO Tidjane Thiam. The restructuring marked a victory for Chin, who helped transform the business from a perennial under-performer during a large part of Thiam's tenure to a key profit contributor. In 2016, Chin was named chief executive of global markets and joined the bank's executive board.
Christian Meissner, the former Bank of America Corp. executive who joined Credit Suisse in October, is among candidates being discussed to replace Chin as investment banking chief, a person with knowledge of the matter said.
A bank representative declined to comment on the exits of Chin, Warner and the other moves. Chin didn't respond to requests for comment and Warner didn't immediately respond to a request for comment placed outside business hours. Meissner declined to comment.
Gottstein took over in February 2020 in the wake of a spying scandal that took down his predecessor. He pledged a clean slate for 2021, but the firm has instead been overwhelmed by repeated lapses in oversight, including major hits from the collapse of Greensill Capital and the Archegos turmoil.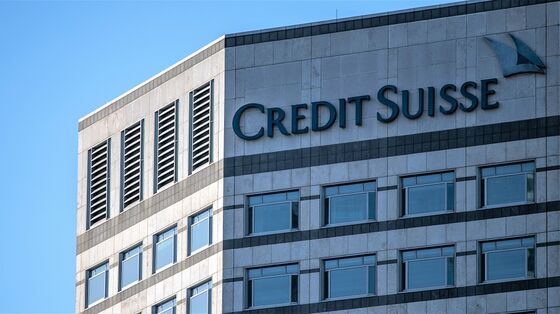 The blow-ups have left analysts asking whether Credit Suisse has a systemic problem in risk management, and if investors are facing another quarter of losses. The bank's 1.5 billion Swiss franc ($1.6 billion) share buyback program is at risk of being paused for the second time -- after first being stopped at the onset of the pandemic last year -- and losses could put pressure on the bank's dividend distribution.
On Monday, Credit Suisse unloaded more than $2 billion of stocks connected to the Archegos blowup -- more than a week after some rivals dumped their shares and skirted losses.
The bank sold block trades tied to ViacomCBS Inc., Vipshop Holdings Ltd. and Farfetch Ltd., a person with knowledge of the matter said. The stocks are trading substantially below where they were last month before the implosion of Archegos, Bill Hwang's family office.
Shares in the three companies declined in post-market trading, as did U.S.-listed shares of Credit Suisse.