Credit Suisse's CEO Shuffles Top Execs
(Bloomberg) -- Credit Suisse Group AG Chief Executive Officer Tidjane Thiam named Lara Warner chief risk officer and elevated two other women to the bank's executive board in the largest shakeup of senior management since he took charge more than three years ago.
Warner, who as head of compliance and regulatory affairs led a review last year into how the bank handled an alleged sexual assault, will succeed Joachim Oechslin, the company said Tuesday in a statement. Her former operations will be split, with Lydie Hudson overseeing compliance and joining the executive board. Antoinette Poschung also joins the panel as the new head of human resources, replacing Peter Goerke.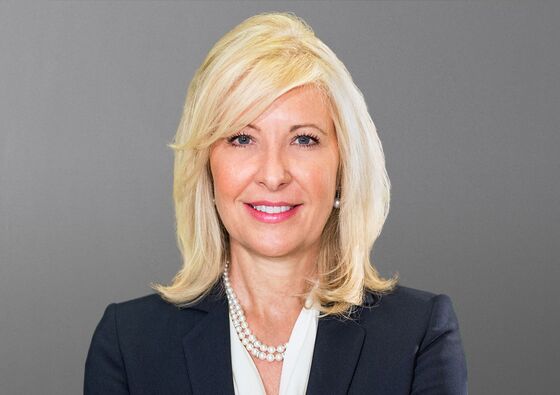 Thiam has largely kept senior managers in place since taking over in 2015 and embarking on a restructuring that shifted the Zurich-based company's focus from investment banking to wealth management, slashing thousands of jobs and raising more than 10 billion francs ($10 billion) in capital. The firm is now winding down the cost-cutting program while struggling to rejuvenate its trading business and improve revenue growth.
Reducing risk has become an important pillar of Credit Suisse's strategy in recent years. Thiam capped capital allocation to the bank's trading division, emphasizing the needs to mitigate risk. Still, Credit Suisse remains one of Europe's largest investment banks, has boosted structured-product sales from the trading unit and is a top player in leveraged finance.
Warner will have to oversee a period where changes in monetary policy around the globe may lead to new risks in the bank, such as rising rates causing increased defaults.
"We now enter the next phase of our development where we need to ensure that our group functions are well aligned with our model," Thiam wrote in the statement. "The group functions need to continue to help us make the right decisions, faster and safely."
The management changes take effect immediately. The 12-member executive board now counts three women -- or two more than at cross-town rival UBS Group AG. Thiam's previous moves were narrower in scope, such as the promotion of Brian Chin to run the global markets unit, which houses the firm's scaled-down trading operations.
Oechslin, who spent five years as chief risk officer, will assume a new position as senior adviser for risk management. Goerke will become a senior adviser focusing on new projects, especially in China and Asia, where the firm is looking to add talent. Both will step down from the executive board.
Credit Suisse fell as much as 1.5 percent in Zurich trading and was down 0.4 percent at 12.08 Swiss francs as of 11:49 a.m. The stock is up 12 percent this year.
"We're happy with the team that we have," Thiam said on a conference call when asked if further management changes were planned.
Warner previously served as chief financial officer and operating officer at the investment bank. She worked in the spotlight over the past year leading a review of a sexual assault case at the bank dating back to 2010 and building new compliance tools, including a venture with Silicon Valley's Palantir Technologies Inc. to catch rogue employees.
Still, Swiss financial regulator Finma reprimanded Credit Suisse last year for failing to properly oversee a former star wealth manager and told the bank to strengthen its processes to combat money laundering.
Hudson was chief operating officer at the global markets unit and previously worked at Lehman Brothers Holdings Inc. and Boston Consulting Group. She will report to the CEO. Poschung oversaw various functions in human resources.
Other changes announced on Tuesday include:
Tim Blake will become deputy chief risk officer, a new post. He led the bank's strategic-resolution unit, or bad bank, which was wound down by the end of last year.
Saumya Bhavsar will continue as head of regulatory affairs, reporting directly to the CEO, as those operations are separated from the compliance group.
Adam Gishen, head of investor relations and communications, will get more responsibilities overseeing marketing and branding as well as internal communications.