Credit Suisse Lawyers Are Probing Third Allegation of Spying
(Bloomberg) -- Credit Suisse Group AG lawyers last week interviewed a former executive who said the lender had her followed, the latest sign that the bank is still struggling to move on from its spying scandal.
Two attorneys from the Homburger firm met on Jan. 30 with Colleen Graham, the Swiss bank's former head of compliance in the Americas, during a trip to New York, according to people familiar with the matter. They discussed allegations she was spied on after falling out with the bank's chief risk officer, the people said.
The revelations of continued investigations show that the bank hasn't completely moved on from a spying scandal that has rocked the lender and cast a cloud over Chief Executive Officer Tidjane Thiam. The bank said former Chief Operating Officer Pierre-Olivier Bouee was responsible for ordering surveillance on employees, and fired him late last year.
Credit Suisse repeatedly said that it found Graham's claims to be "entirely baseless" following its own probe, and that U.S. Department of Labor investigators had "dismissed her claims entirely."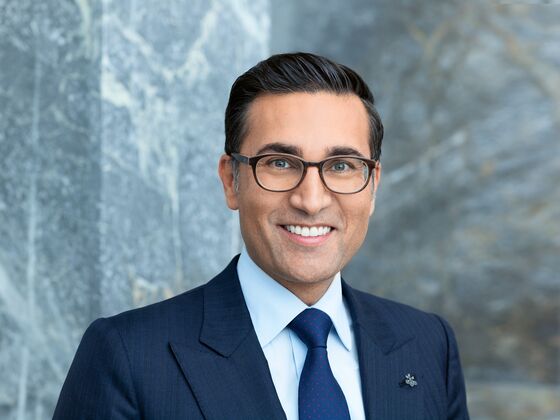 The troubles started in September when it emerged that the bank spied on star banker Iqbal Khan after he announced his departure for crosstown rival UBS Group AG, but it soon emerged that human resources chief Peter Goerke was also followed. An investigation by Homburger into the affair concluded that Bouee had acted alone and without informing other top managers -- including Thiam -- when having Khan followed through the streets of Zurich. When a second case emerged, the bank again blamed Bouee.
"Homburger' has investigated Ms Graham's report that she had been followed in or around New York on behalf of Credit Suisse," the bank said in a statement. "Homburger found no indication that her report is true." Credit Suisse said that Graham was preparing another action against the bank after previous cases were all dismissed by the courts.
Flavio Romerio, a partner at Zurich-based Homburger, declined to comment.
The Graham meeting -- with lawyers focused on internal investigations and white collar crime -- started mid-morning and lasted about two hours, one of the people said. The lawyers are focused on internal investigations and white collar crime
While the probe of the spying concluded that Thiam knew nothing of the surveillance, the episodes have fueled a power struggle at the very top. Chairman Urs Rohner is working on a plan to replace the CEO, Bloomberg reported last week, citing people familiar with the matter. Rohner denied the story in a statement sent by the bank, and a top shareholder rushed to defend Thiam.
Graham's case dates back to 2017, when she claimed in a U.S. filing that the Swiss bank retaliated after she left.