Credit Suisse Power Balance Shifts as Investors Back Thiam
The balance of power at the top of Credit Suisse Group AG is shifting in favor of Tidjane Thiam after key shareholders came out to back the chief executive officer in a clash with Chairman Urs Rohner.
After a week in which Harris Associates' David Herro stepped up his rhetoric against any plan to oust Thiam, a second major shareholder entered the fray. Silchester International Investors, a secretive U.K. investment firm, signaled there should be no change of CEO and joined Herro in demanding that Rohner should step down early if he refuses to back Thiam.
The comments suggest the CEO is gaining the upper hand in a dispute with Rohner ahead of a board meeting on Thursday that is set to discuss his future and pay. Tensions between the two men escalated following a recent spying scandal that dented the bank's reputation and prompted difficult questions about the culture at the top of the firm. Thiam was cleared, a close lieutenant of his took the fall, and the bank has struggled to move beyond the scandal after more cases surfaced.
Read more: Credit Suisse Probing Third Allegation of Spying
Tensions between the CEO and the chairman have been mounting, and Rohner was preparing a list of possible successors to Thiam, Bloomberg reported Friday, citing people familiar with the matter. The chairman denied the story, while the bank declined to comment.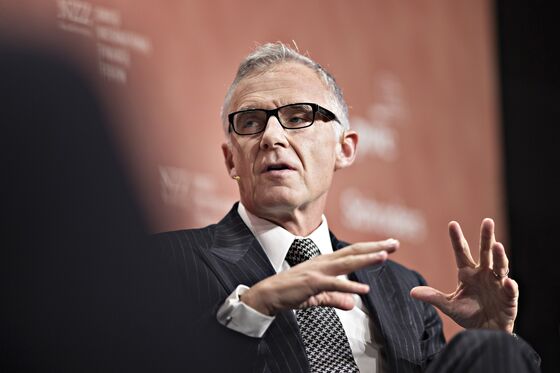 Rohner is "trying to push Mr. Thiam out of his role," Herro, who helps oversee the stake of one of Credit Suisse's top shareholders as chief investment officer for international equities at Harris Associates, said in an interview with news website The Market. If the board doesn't "act accordingly," he said he plans to look for other ways to remove Rohner.
Credit Suisse declined to comment and said Rohner wasn't available to comment.
Herro has emerged as a key defender of the CEO as the scandal unfolded, praising Thiam for turning the bank around while playing down the decision to spy on a former employee. He said in an interview with Bloomberg TV this week that there appears to be an orchestrated attempt to "pin something" on the CEO and suggested it may be motivated by envy or the fact that Thiam is the first black CEO at the Swiss bank.
Shareholder Eminence Capital is also backing Thiam and has written to the bank's non-executive directors to warn them against taking any action against the Thiam, according to a person familiar with the matter. The New York-based firm, which runs long-short and long-only funds, also came out in support of the CEO at a critical juncture four months ago.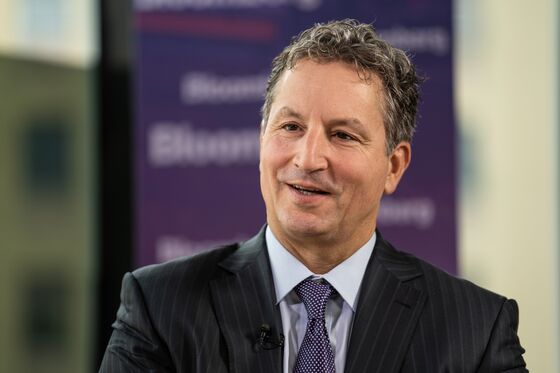 Shares of Credit Suisse rose, trading as much as 2.2% higher and up 1.6% at 3:06 p.m. in Zurich. The stock is down by almost half since Thiam took over in mid-2015, after he tapped shareholders for fresh capital.
The troubles started in September when it emerged that the bank spied on star banker Iqbal Khan after he announced he was joining crosstown rival UBS Group AG. The details that emerged in the wake of the scandal, including a personal falling-out between the two executives earlier that year and the suicide of a contractor, rattled business circles in Zurich, which normally enjoys a reputation for quiet professionalism.
An internal probe by the bank concluded Thiam didn't know about the spying, and that Chief Operating Officer Pierre-Olivier Bouee was responsible. Bouee was fired late last year. It soon emerged that human resources chief Peter Goerke was also followed, which the bank also blamed on Bouee.
A third case, involving a former Credit Suisse employee in the U.S. who claims she was spied on a couple of years before, was also probed and rejected by the bank. However, lawyers for Credit Suisse still looked into the matter as recently as last week, Bloomberg reported on Tuesday.
Thiam late last night posted a picture on Instagram of himself surrounded by his executive board, in an apparent show of support for their embattled boss.
Herro, meanwhile, sent a letter to the board of Credit Suisse saying it would be a "terrible mistake" to replace Thiam and calling for members to express support for the CEO "clearly and publicly," he told Bloomberg, confirming a report in The Market.
Harris Associates holds 8.42% of Credit Suisse shares, Herro said. The firm is controlled by French investment bank Natixis SA. Other top investors include the Qatar Investment Authority, which held a 5.2% stake at the end of 2018, the most recent data available, according to data compiled by Bloomberg.