Credit Suisse Close to Naming De Ferrari Head of Wealth Unit
(Bloomberg) -- Credit Suisse Group AG is close to hiring ex-AMP Ltd. Chief Executive Officer Francesco De Ferrari to lead wealth management as Chairman Antonio Horta-Osorio readies a shakeup of key businesses.
De Ferrari, an ex-Credit Suisse banker who left Australian wealth manager AMP in June, is in discussions to run a combination of the Swiss bank's private banking businesses, people with knowledge of the matter said. Credit Suisse presents a long-awaited strategy update on Thursday that's expected to shed light on possible plans to reorganize its regional wealth units, currently split across several divisions.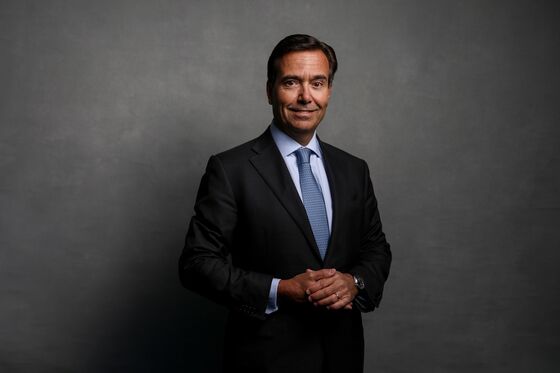 The discussions show how Horta-Osorio is shaking up the leadership and structure of Credit Suisse's primary profit engine as he prepares to lay out his strategy for turning around the bank's fortunes. The lender is reeling from an exodus of talent at the investment bank after the financial and reputational hits from Archegos and Greensill wiped out billions of dollars.
A Credit Suisse spokesman declined to comment.
Credit Suisse has been considering a range of options for its key private banking business, including integrating the various regions into one global unit. That would include the Asia Pacific segment currently under Helman Sitohang, the Swiss part under Andre Helfenstein, and the international section under Philipp Wehle. 
One option for Wehle as part of the shake up is to take on the position of chief financial officer for the new global wealth unit, the people said. He was previously CFO of the international wealth business before being elevated to the top position after the abrupt departure of Iqbal Khan to UBS Group AG.
Organizing wealth management under a single structure would give Credit Suisse's private bank a similar model to UBS. The firm is also considering the formation of a joint unit between the wealth business and investment bank, similar to UBS's global family office under Joe Stadler, as part of the shakeup, according to the people. That would potentially be run by Babak Dastmaltschi, currently head of the Strategic Client Partners team.
The wealth management business accounts for about 70% of Credit Suisse's revenue. The bank had also considered splitting up the wealth business along developed and emerging markets, as well as a co-head structure, according to people with knowledge of the matter.
Prior to joining AMP in 2018, De Ferrari spent about 16 years as a private banker at Credit Suisse, including seven years as its CEO for private banking in Asia Pacific. 
Sitohang, who was promoted to run Credit Suisse's APAC division comprised of trading, advisory, and private banking units in 2015, would retain a role for the Asia Pacific region, the people said. Other people being considered for a global leadership role in the private banking business include Yves-Alain Sommerhalder.