Covid Ravages Rural America, Sweeping Through Montana's Plains
(Bloomberg) -- Montana's Big Horn County has 5,000 square miles, vast stretches of gravel roads and just two outposts for health care: an 18-bed critical access hospital and a clinic for the Crow and Northern Cheyenne tribal reservations.
Covid-19's sweep across rural America is forcing small regional hospitals and far-flung facilities like these, many with few doctors and no ventilators, to combat a virus that has stressed even the world's biggest health-care systems.
In Hardin, the seat of the Connecticut-sized county, Mayor Joe Purcell doubles as head of nursing for a long-term care home. He's worked all but two days since the end of July thanks to the triple burden of caring for Covid patients, enforcing lockdown regimes and a lack of staff.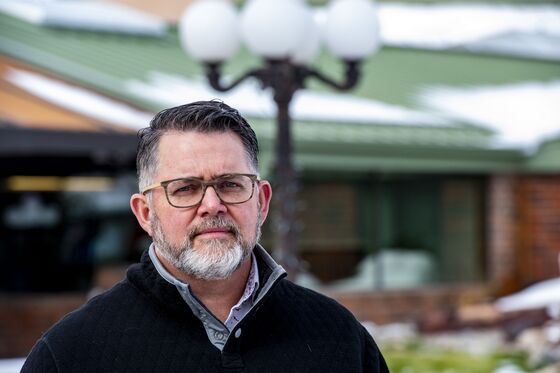 "You kind of get a feeling of helplessness," said Purcell, 54. "You're just looking for that light at the end of the tunnel."
Eight months into the pandemic, the U.S. is facing its third surge of the coronavirus, which has already killed some 228,000 Americans, ravaged economies and upended basic human interactions. While the first wave pummeled the Northeast and the second the Sun Belt, the third has hit hardest in the upper Midwest and Rocky Mountain West, with no clear end in sight.
The pandemic began in spring with the hammering of places such as New York City, New Orleans and Detroit. For months, Covid-19 seemed far away for much of the country. Now, however, America's most-rural areas are seeing almost 32 cases per 100,000 citizens daily, while the biggest cities have about 17, according to the U.S. Centers for Disease Control and Prevention. Rural residents are four times as likely to die.
It doesn't get much more rural than Big Horn County, population 13,300, which encompasses the Northern Cheyenne and part of the Crow Indian reservations; wheat, barley and sugar beet fields; cattle ranches and some coal mining. It's made quixotic efforts to revitalize an economy with a quarter of residents living in poverty. In one such wager, it got involved in a failed prison venture and briefly proposed using it for Guantanamo Bay detainees. More recently, its power station became the site of a proposed Bitcoin mining venture.
Hardin is so small that it's just now forming a police force, but a staggering 1,376 people have tested positive in Big Horn County — about one case for every 10 residents, one of the highest rates in America. Big Horn has reported 38 deaths, 16 in October, according to the Montana Department of Health and Human Services.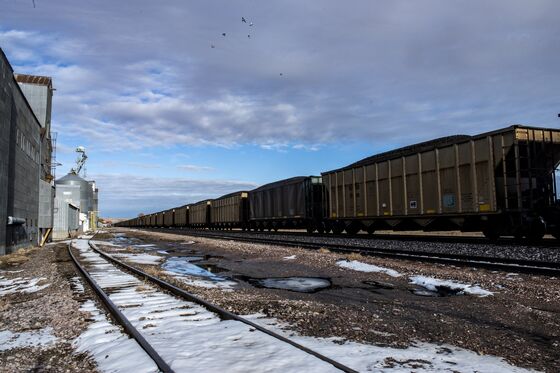 As you approach town across the Great Plains, the contours of the place are unmistakable amid fields and cottonwood trees. On Wednesday, the downtown area around Center Avenue was dotted with the remnants of an October snowfall, but the sidewalks and businesses were mostly quiet. A white board in the window of one business read "HOPE TO REOPEN SOON STAY SAFE" in green marker.
Christina Taurman, 44, an office worker for a company that places nurses in homes, said she got the virus last month and has lost a close friend. The mother of two and grandmother of one said she suffered for about a month, and relied on friends and family who would leave vitamins and Pedialyte on her doorstep.
"If you have Covid, here you just have to get by with whatever you have or call people you know," she said.
While Hardin's hospital beds haven't been tapped out, the facility has struggled mightily to maintain an adequate nursing staff.
"How do you sustain this?" asked Kristi Gatrell, chief executive of Big Horn Hospital Association, which operates the critical-access hospital and long-term care facility. "How do I expect someone to work 60 days and not be at the end of their rope?"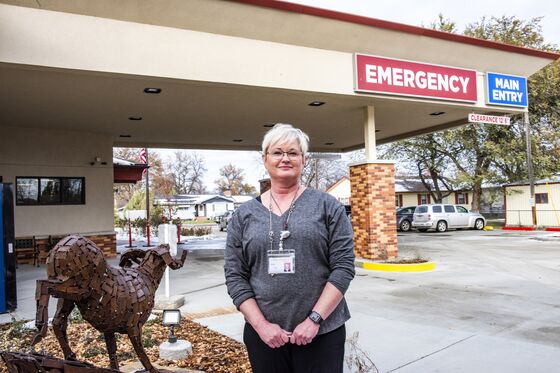 Big Horn County virus patients requiring hospitalization have a long way to go to get care. Some have traveled 90 miles of partially unpaved roads to get to the Hardin hospital, according to Gatrell. Once there, there's only so much that can be done: Hardin has no ventilators, so they transfer the worst patients to Billings, about 45 miles away — or in some cases to the Indian Health Service facility.
Billings Clinic recently arranged to use a mothballed 12-bed unit at a retirement facility to treat less acute patients in the event of a surge, but in recent weeks it's sometimes gotten too full to accept patients. Big Horn has sent at least one non-Covid patient to Great Falls, 265 miles away.
Michael Bush, a doctor who is chief medical officer of St. Vincent Healthcare in Billings and Holy Rosary Healthcare in Miles City, saw St. Vincent go beyond capacity about three weeks ago. As of Thursday morning, it was at capacity, but the hospital is bracing for worse. Managing Covid-19 victims amid the normal flow of trauma patients and other emergencies has stretched resources.
"You create beds in places you wouldn't normally have patients," he said, including converting those in a sleep laboratory into hospital beds.
Bush said both hospitals in Billings have had to turn people away. One patient from Holy Rosary in Miles City, which has just 25 licensed beds, got sent to Butte some 370 miles way, according to Bush, although he said that wasn't typical.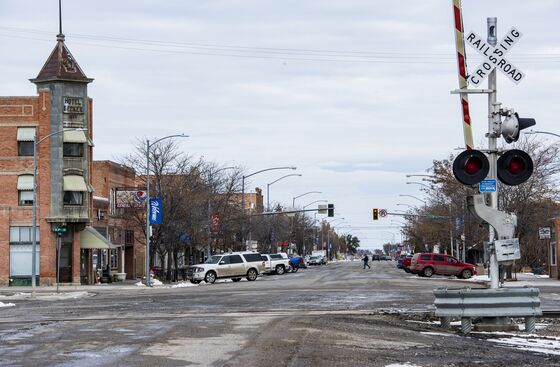 "I don't think people understand the lack of resources that exist in very rural areas," Bush said.
Steve Todd, chief executive of St. Luke Community Healthcare in Ronan — at the opposite end of the state — said his staffing was at a "critical bottleneck," especially after some staff tested positive. "Our bench strength isn't that big."
Like much of America, Hardin has changed dramatically in 2020. Backyard barbecues have been canceled and, in June, so were Little Big Horn Days, when the town marks a victory for Native American warriors over federal troops under George Armstrong Custer — the episode known as Custer's Last Stand.
Purcell, the mayor and nursing manager, said staffing and pandemic fatigue were his greatest challenges.
In the long-term care facility, residents — including those suffering from dementia — spent 53 days in their rooms on protective lockdown, which was finally lifted this month. The respite lasted only two days. The lockdown was reinstated Oct. 15 after nursing, housekeeping, activities and maintenance staff came down with the virus.
"It's exhausting to think maybe we're only halfway through this," Purcell said. "Maybe we have another six months or eight months of this roller coaster. When you don't see an end in sight, it's very hard to keep your staff motivated."