Coronavirus Tension Makes Iran More Dangerous, U.S. General Says
(Bloomberg) -- The widespread outbreak of the coronavirus in Iran has added to pressures on its government that may make it more of a military threat to the U.S. through its proxy forces in the Middle East, according to the head of U.S. Central Command.
"They are fractured now, and they're having difficulty dealing with a number of things," General Kenneth McKenzie told the Senate Armed Services Committee on Thursday. "I think it probably makes them in terms of decision-making more dangerous rather than less dangerous."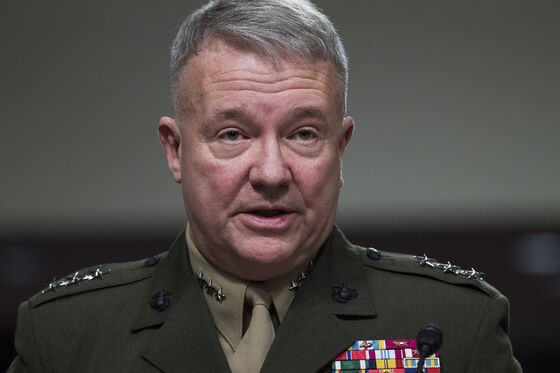 The Iranian leadership is under pressure because of the shooting down of a Ukrainian passenger plane in January, lower oil prices and the spread of the virus that has killed more than 400 people, including some of the nation's leaders.
Tehran's ability to import medicines and food has been severely curtailed as a result of its exclusion from the global financial system -- which is largely the result of U.S. sanctions enacted after the Trump administration withdrew from a 2015 nuclear agreement.
"There are a couple pressures on Iranian leadership right now," McKenzie said. "One is the outrage after the shootdown of the aircraft. That coupled with their inability to effectively respond to the coronavirus is, I think, inducing pressure on and inside the leadership."