China Warns of Faster Virus Spread as It Bans Wildlife Trade
(Bloomberg) -- China banned wildlife trade across the country as President Xi Jinping's government comes under pressure to arrest a rising death toll from the mysterious coronavirus that authorities said is spreading more quickly.
Officials told reporters Sunday that information on the new virus is limited even though the pathogen was identified relatively quickly, and its transmission is increasing. The shipping and sale of wild animals won't be allowed, and breeding sites will be quarantined, the government said in a separate statement, warning against the consumption of wild animals.
The fast-spreading virus has reached more than a dozen countries and territories outside mainland China, with more than 2,000 infections confirmed worldwide. China accounts for 98% of those, and deaths there climbed to at least 56 from only two a week ago.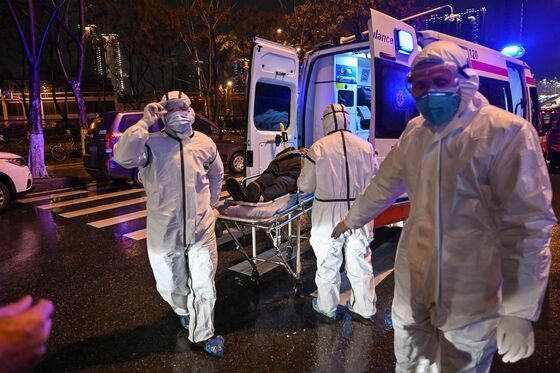 Chinese authorities on Sunday said the virus isn't yet under control despite aggressive steps by authorities to limit movement for millions of people who live in cities near the center of the outbreak. The restrictions come during the Lunar New Year, the country's biggest celebration during which billions of trips are typically taken for vacation and visiting of family.
The Chinese government is banning all outgoing overseas group tours as of Monday after suspending domestic group tours on Friday.
Scientists around the globe have been working to understand the virus better, how contagious it is and where it comes from. First detected in Wuhan last month, it has sparked fears that the disease could rival SARS, the pandemic that claimed almost 800 lives 17 years ago.
The Lunar New Year break is the critical period to prevent the spread of the virus, authorities said at a press conference Sunday. More than 1,600 people will be sent to Wuhan, epicenter of the outbreak, over the next two days to assist in efforts to contain the spread.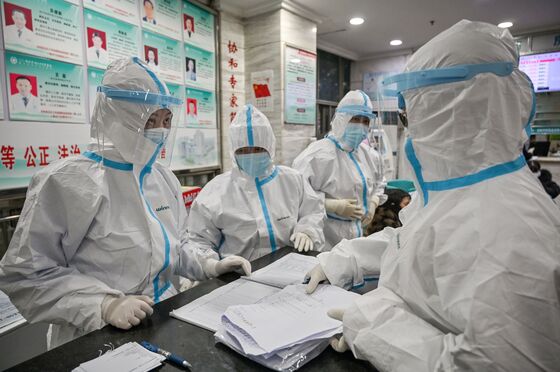 Reports have emerged of hospitals in Wuhan struggling to cope with growing numbers of sick people. Criticism of the government's handling of the crisis on Chinese social media has centered on the initial response by authorities there, and Xi has warned officials who withhold information will be punished.
The U.S. consulate in Wuhan plans to evacuate some Americans in a charter flight on Tuesday, and other governments and companies have said they too are prepared to help their people leave the city that's under lockdown.
The U.S. reported a third infection, this time in California. Thailand and South Korea also had more confirmed cases, while Canada announced its first case on Saturday.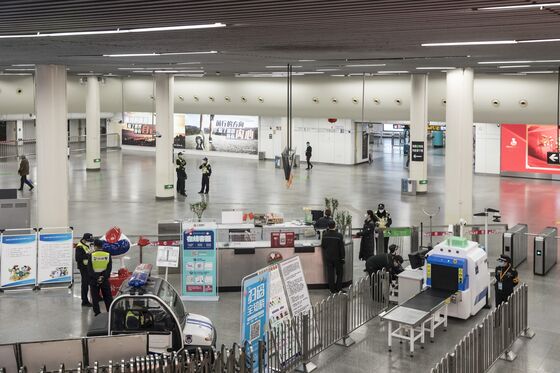 The virus is believed to have emerged last month in a seafood and wildlife market in Wuhan, spreading from infected animals to humans, and police have raided wildlife markets across eastern China.
China has made strides in monitoring and detecting infectious diseases since SARS and tightened controls on the sale of exotic animals, considered nourishing in some parts of the country. Yet the markets, which offer conditions that can set off potentially deadly contagions, remain popular and a central part of life in many cities throughout Asia.
The new virus has an incubation period of about two weeks before infected people start to show symptoms, which resemble a cold or flu, according to the U.S. Centers for Disease Control and Prevention.