The CEO of Australia's Biggest Bank Says He's Focused on Restoring Trust
(Bloomberg) -- Commonwealth Bank of Australia Chief Executive Officer Matthew Comyn said he is committed to restoring trust in the lender after a series of bruising scandals and mistreatment of customers.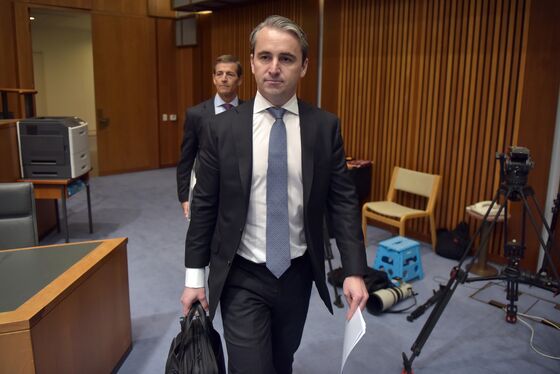 Comyn was the first CEO of Australia's four big banks to appear in front of a parliamentary committee after a report last month strongly criticized the industry for pursuing profit at the expense of basic standards of honesty.
"We have seen far too many instances of unacceptable customer outcomes," Comyn told the committee in Canberra on Thursday. There were "failures of judgment, failures of process, failures of leadership and in some instances greed."
The government-appointed inquiry uncovered a litany of wrongdoing, ranging from charging dead people for services to lying to regulators about misconduct, triggering a sharp fall in banks' share prices this year. Over the past two weeks, Australia & New Zealand Banking Group Ltd. and Westpac Banking Corp. have warned profits will be hit by additional costs related to cleaning up their businesses.
"I'd like once again to apologize unreservedly to the customers we've let down," Westpac CEO Brian Hartzer told the committee. The Royal Commission report was "incredibly confronting" he said.
The reputational hit comes at a time when profit growth is already slowing as a result of a downturn in the housing market and rising costs, particularly for technology. With the entire banking industry under the microscope ahead of an upcoming national election, bank chiefs are determined to show they have learned lessons in order to blunt any appetite among politicians for new and more burdensome regulation.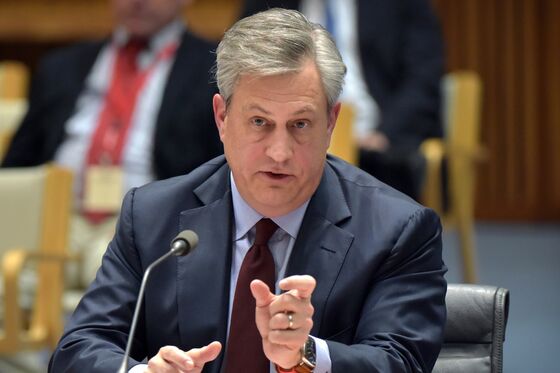 "While overall economic growth remains sound, we are seeing increasing uncertainty," Hartzer said. "Regulatory changes that impact how much individuals can borrow, the cost and availability of credit for business, or the availability and affordability of suitable financial advice should be considered carefully."
ANZ Bank's Shayne Elliott will testify on Friday and National Australia Bank Ltd.'s Andrew Thorburn appears next week.