Coke, Delta, Hyatt and Others Back a U.S. Restaurant Relief Bill
(Bloomberg) -- Major companies including Coca-Cola Co., Delta Air Lines Inc. and Hyatt Hotels Corp. are backing a bipartisan congressional proposal for a $120 billion grant program to help independent restaurants survive Covid-19.
"This important legislation will immediately infuse desperately needed capital into local economies and will help small independent restaurants and the broader restaurant community rebuild after months of closure and what will be months of reduced revenue as a result of social distancing," said seven companies, which also included American Express Co., in a letter Wednesday to the two senators who introduced the proposal.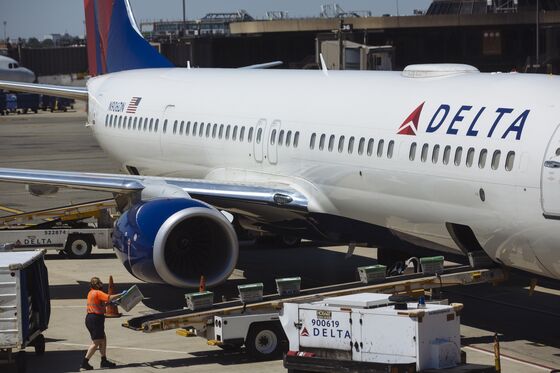 The bill, sponsored by Roger Wicker, a Mississippi Republican, and Kyrsten Sinema, a Democrat from Arizona, would create a $120 billion "Restaurant Revitalization Fund" overseen by the Treasury Department to provide grants to independent food service or drinking establishments through Dec. 31.
Restaurants have been particularly hard hit during the pandemic: Many of the industry's 11 million workers have lost their jobs, and government relief funds for small businesses have been ill-tailored to fit their needs. Restaurants will likely see their costs outstrip revenue for months because of limits on gatherings and indoor dining and a wave of closings is expected.
The companies pointed out that they have a stake in the survival of eating establishments. "Without restaurants, every one of our businesses would be impacted," they wrote.
The pledge of support comes as surges of the novel coronavirus in the U.S. endanger economic recovery and add urgency to congressional efforts to pass a new round of stimulus, which could include the proposed restaurant aid.
The White House wants a stimulus of as much as $1 trillion passed before lawmakers leave town for their August recess, a top administration aide told Bloomberg on Tuesday, although the official, Marc Short, didn't mention restaurant relief among the top priorities.
Senate Majority Leader Mitch McConnell, a Republican, said on Monday that he was "pretty sure" a bill would come together in that time frame and acknowledged the difficulties of workers in the hospitality industry.
Wicker, who introduced the proposal in June, has said the plan has broad support, including from White House officials, creating a "strong likelihood" that the bill could become part of the next stimulus. A House version of the legislation is gaining momentum and has 58 sponsors, including two Republicans.
US Foods Holding Corp., Sysco Corp. and the restaurant-reservation app Resy Network Inc. also signed the letter.
Many localities have been forced to slow or reverse reopening plans, including those for indoor dining, because of the pandemic's resurgence.
"We need federal money to help our industry," the Golden Gate Restaurant Association said in a statement Tuesday backing the proposal as San Francisco postponed the resumption of indoor service.
On the East Coast, New York City entered another phase of its reopening on Monday but has postponed indoor dining indefinitely after officials saw the spread of infection in Texas and Florida, where bars and restaurants had reopened.