Cogeco Jumps on $1.1 Billion Ohio Broadband Deal With Wow
(Bloomberg) -- Cogeco Communications Inc. struck a deal to buy an Ohio broadband system from WideOpenWest Inc. for $1.13 billion, giving the Canadian telecommunications company another avenue for U.S. expansion.
The deal, which is being done through Cogeco's Atlantic Broadband unit, comes with nearly 200,000 internet customers and 61,000 video subscribers in the Cleveland and Columbus regions.
Cogeco said it will be mostly funded by $900 million in new debt at Atlantic, to be provided by Credit Suisse and Wells Fargo & Co. Credit Suisse advised Cogeco on the transaction, while Bank of America advised WideOpenWest.
Cogeco shares rose as much as 4.9%, the most since Jan. 18. BMO Capital Markets analyst Tim Casey called the deal "positive" because it adds "a largely focused broadband customer base, which has seen a demand tailwind brought on by the pandemic." Atlantic Broadband will see a 38% increase in the size of its internet user base, to 707,000 customers.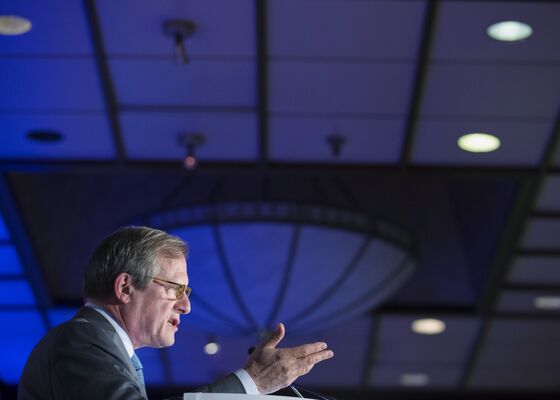 Cogeco was the target of a hostile takeover bid last year from Canadian rival Rogers Communications Inc. and Altice USA Inc., which proposed buying the company and splitting the assets. The move was rejected by the Audet family that controls Cogeco, which said they preferred keeping the company independent and pursuing more acquisitions.
"The acquisition of WideOpenWest's Ohio broadband systems allows us to add significant scale to our growing and profitable U.S. broadband business," Cogeco Chief Executive Officer Philippe Jetté said in a statement Wednesday. "The acquisition also represents a strong strategic fit for Cogeco Communications as it is complementary to Atlantic Broadband's existing footprint and capitalizes on its existing platform."
Cogeco is acquiring a business that had $244 million in revenue for the 12 months ended March 31. Earnings before interest, taxes, depreciation and amortization would have been $103 million for that period if expected cost synergies were factored in, the company said.
Desjardins Securities analyst Jerome Dubreuil said that in the short run, the deal is not very accretive to Cogeco because the company paid a high multiple. However, "we believe the very low subscriber penetration rate, as well as the 100% 1Gbps coverage of WOW in Cleveland and Columbus, creates significant opportunities," Dubreuil said in a note to clients.
Atlantic Broadband is currently the eighth largest cable operator in the U.S., operating in 11 states. It was acquired by Cogeco in 2012.