Small-Coffee Growers Can Still Profit By Going Upmarket, Says Illycaffe
(Bloomberg) -- The future for smaller coffee-producing nations is in high-end niches as the two dominant producers, Brazil and Vietnam, gobble up more of the global market, according to Italian roasting giant Illycaffe SpA.
Large, low-cost growers in those two countries can still turn a profit even with coffee futures near the lowest in a decade. While farms in Central America and Africa struggle to compete in mass markets, they can command hefty premiums by producing high-quality aromatic beans marked with the designation of origin.
"The commoditized production may become more concentrated in low-cost producers, while other smaller nations may be forced to position themselves in the fine arabicas segment," Illycaffe Chairman Andrea Illy said by telephone.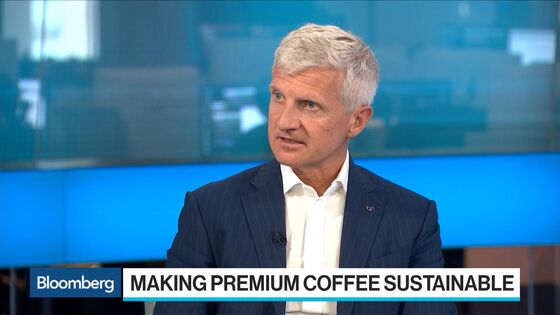 The Trieste-based roaster, one of the most prized brands in coffee, has adopted a pricing policy for farmers that includes an average 30% premium for high-quality beans and a minimum price to guarantee income for suppliers. Illycaffe was one of the signatories in an industry declaration this week on coffee's economic sustainability as price fluctuations buffet growers.
"In general, we see low prices impacting quality, as farmers usually cut fertilizer use and harvesting care," he said.
On the commercial side, Illy is looking to expand its U.S. network, possibly with the help of a retail partner that adds clients, synergies and food that typically accompanies coffee, he said. A second partnership option would be a luxury brand or department store while a third would be a commercial real-estate group.
"This partner should also be the one to join Illy's store-network expansion outside of the U.S., including in Asia," he said.