Coca-Cola Eyes Brazil's 'Natural' Dairy in Hunt for Growth
(Bloomberg) -- The world's largest soft-drink maker wants a bigger piece of Brazil's $20 billion dairy market.
Coca-Cola Co., facing declining sales as consumers turn away from sugary soda, says it is producing Brazil's first "natural" yogurt, making the product without artificial flavorings, dyes and preservatives. The goal is to boost the company's Brazilian dairy unit, which has seen sales surge 30 percent over the last year, according to Pedro Massa, the executive who oversees new business in Brazil.
Atlanta-based Coca-Cola and its beverage-industry competitors have looked outside soft drinks to drive growth as soda consumption declines. The company acquired Verde Campo, based in Brazil's Minas Gerais state, in 2016 and has invested about 50 million reais ($13.3 million) to expand production of natural dairy products. With consumers worldwide seeking healthier options, the company will pull artificial ingredients from its yogurt by the end of the month, with plans to follow up with cheese and other products by the end of 2019.
"Verde Campo is a innovation bet for Coca-Cola," Massa said in an interview.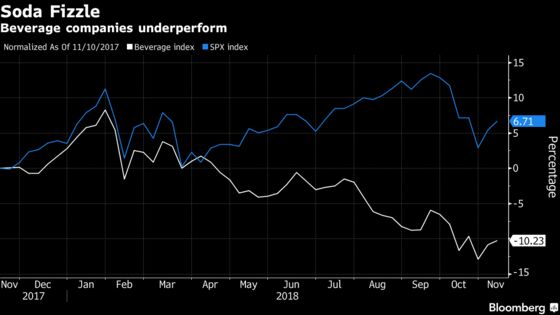 Coca-Cola has invested to double cheese production capacity and quintupled its ability to make yogurt, according to Verde Campo. The goal is to post growth higher than 30 percent, the company said. Coke also runs milk operations in other countries, including in the U.S. under the brand Fairlife.
As part of its bid to remove artificial ingredients from Brazilian dairy products, Coca-Cola changed how it acquires milk, fetching it from farms faster and developing a program that helps farmers deliver milk with less bacteria, according to Alessandro Rios, chief executive officer of Verde Campo.