Clearlake-Backed Manufacturer Janus Is Merging with SPAC
(Bloomberg) -- Manufacturer Janus International Group LLC, backed by private equity firm Clearlake Capital, is going public through a merger with a blank-check company.
Janus, which makes internet-connected doors and gates for self-storage facilities, will combine with a special purpose acquisition company, or SPAC, called Juniper Industrial Holdings Inc., according to a statement Tuesday. The combined entity will be valued at $1.9 billion including debt.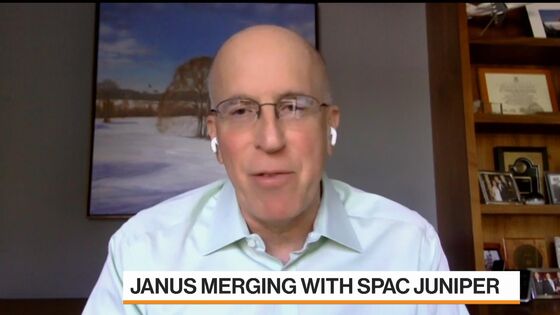 Juniper Industrial shares rose 4.1% to $10.77 each as of 11:49 a.m. on Tuesday in New York after the merger announcement, which confirmed an earlier Bloomberg News report.
The transaction will be partly funded by $348 million from Juniper, which held its initial public offering last year. The deal will also rely on an additional $250 million investment backed by investors including Baron Capital Group and Fidelity Management & Research Co., as well as by members of Juniper's board.
Ramey Jackson, chief executive officer of Janus, said that although the Covid-19 pandemic had initially been challenging, longer term it's boosted the business.
"Storage is built on mobility," Jackson said. "With people moving out of urban areas or vice versa, it's created a tremendous amount of capacity restraint with the self storage operators." Jackson will continue to lead the company after the business combination.
Existing Janus shareholders including Clearlake are expected to own about 51% of the merged company, while Juniper founders are expected to own approximately 5%, the statement shows.
Clearlake acquired Janus in 2018, according to a statement at the time that didn't disclose financial terms. Janus acquired Noke Inc. in 2018 as part of a push to integrate more technology, including smart locks, into its products.
Janus is Clearlake's second exit through a SPAC. It sold a stake in ConvergeOne Inc. to Forum Merger Corp. in 2018. ConvergeOne was taken private again by CVC less than a year after it went public.
SPACs have raised a record $78 billion on U.S. exchanges this year, accounting for more than 40% of initial public offerings overall. Juniper raised $345 million in an IPO in November 2019.
"There are certainly advantages of pursuing a SPAC structure -- to having a little more certainty around timing and controlling your destiny," said Colin Leonard, a partner at Clearlake.
Morgan Stanley was the financial adviser to Janus, while UBS Group AG and Moelis & Co. acted as financial advisers to Juniper.