Classic Car Club Manhattan Unit Files Bankruptcy Over Lease
(Bloomberg) -- A unit of Classic Car Club Manhattan, the private club that lets members drive its fleet of luxury vehicles, filed for Chapter 11 bankruptcy on Friday in New York in an effort to preserve its location on Manhattan's West Side.
New York Classic Motors LLC holds the lease on the club's space at Pier 76 near the Hudson River. The club is a tenant of Hudson River Park and received notice from the park in January that it needed to vacate the space as part of planned development, even though the club had more than four years remaining on its lease, according to co-founder Michael Prichinello. He called the bankruptcy a "defensive move" to preserve its space. The filing will delay any departure until a court ruling.
"2020 was very difficult for everybody, and Classic Car Club did well," Prichinello said in an interview. "We have a couple thousand members who are really dedicated. We are in a better financial position than we have ever been in our 17 years in New York City." Other units of the company didn't seek court protection.
The club boasts a fleet of vintage and new luxury vehicles on its website including a 2016 McLaren 570S and a 1967 Porsche 912. Members pay $180 a month and buy points packages that grant them driving days for different types of cars. Prichinello said that while some members did leave the club due to pandemic-related moves, the club finished 2020 with more members than it had at the start of the year.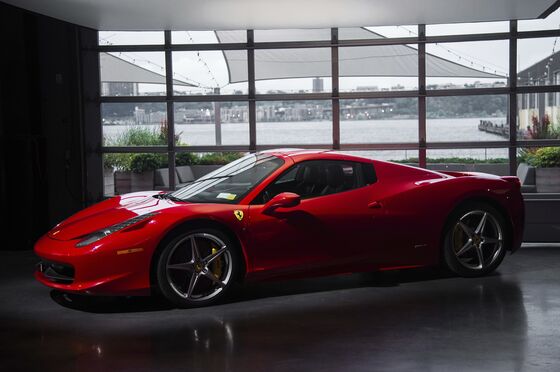 "Our members got through it," Prichinello said. "They used our cars as safe entertainment when no one wanted to get into an Uber or a subway or a plane. They used our cars to get to their second homes to escape the city."
The unit that filed listed assets and liabilities of up to $50 million each in its petition. A Chapter 11 filing allows a company to continue operating while it works out a plan to repay creditors.
The club was founded in 2005 and moved to Pier 76, formerly the site of the New York Police Department's horse stable, in 2016. Prichinello said the club spent $6 million on the location, which boasts 28,000 square feet (8,537 square meters) of internal space, plus additional parking and an outdoor patio. It's known in the automotive industry as a go-to spot for car parties, debuts and networking events.
The case is New York Classic Motors LLC, 21-10670, U.S. Bankruptcy Court for the Southern District of New York (Manhattan)