Singapore's Richest Property Clan Looks Ahead After Record Loss
(Bloomberg) -- Singapore's richest property dynasty vowed to get back on course after a S$1.78 billion ($1.3 billion) writedown on a Chinese deal led to a record annual loss.
City Developments Ltd.'s net loss of S$1.9 billion for the year ended Dec. 31 was its first since the early 1970s, thanks to the impairment on its investment in China's Sincere Property Group.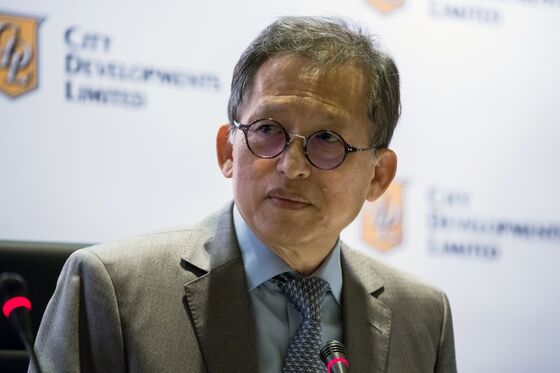 "We must now forget about all these old subjects," Chairman Kwek Leng Beng said at a briefing on the results Friday. "I want to go to the next chapter to grow the company. I don't want to keep talking about Sincere."
While the pandemic has also battered its hotel revenue and rental income, the acquisition of a majority stake in Chongqing-based Sincere last April has proved to be an onerous investment, creating a rift in a family dynasty that's worth $16.5 billion, according to last year's Bloomberg Billionaires Index list of Asia's richest clans. Three CDL directors, including the chairman's cousin, have resigned in disagreement over the deal, spearheaded by Chief Executive Officer Sherman Kwek.
The impairment loss in Sincere constitutes 93% of its S$1.9 billion investment, CDL said. Taking into account Sincere's debts in the next 12 months as well as China's "three red lines" policy that caps borrowings for real estate developers, CDL cautioned that the Chinese property firm "may face significant liquidity challenges."
While CDL believed in Sincere's potential, it was taken aback by the size and structure of its debts, Sherman Kwek said. "To be candid, the one thing that was far more difficult, challenging and complex than we expected was the debt restructuring," the CEO said.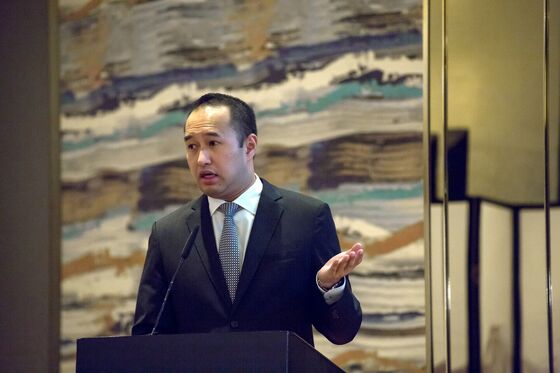 "The debt in Sincere is very sizable and very complex and there are many, many financial institutions to deal with," he said at the briefing. "So, this was the part that presented a very, very tough challenge for the working team and myself."
What Bloomberg Intelligence Says:
CDL faces a long road ahead repairing Sincere's balance sheet under China's "three red lines" rules limiting leverage, while the potential return may be distant given Sincere's weak land bank, sales and profitability.
--BI analysts Kristy Hung and Daniel Fan

Click here to read the research
Money pumped into Sincere has swelled from an initial investment of S$880 million. The internal fallout has prompted CDL to set up a special working group to improve the Chinese firm's liquidity and profitability. With that in mind, the developer acquired Sincere's stake in a Shenzhen technology park this week.
CDL won't put more funds into Sincere until the Chinese company returns to health, Chief Transformation Officer Goh Ann Nee said at the briefing. The investment remains a good platform for CDL to expand in a market that shouldn't be ignored, Goh said.
Sincere's predicament arose from a "perfect storm" -- a combination of the pandemic and policies imposed by China on developers, Goh said. Nevertheless, it's not all doom and gloom and there could be a "very interesting light at the end of the tunnel" for CDL, she added.
Sincere has numerous assets in its portfolio but CDL has to get the consent of its partner -- Sincere's founder and chairman Wu Xu -- to monetize them, Chairman Kwek said.
"He has a different view from us," Kwek added, hoping that Wu Xu will cooperate with CDL. Nevertheless, Kwek expressed optimism that Sincere could become "a very ideal entity that everybody wishes to buy."
Touted as "game changing" for growth, the Sincere deal -- CDL's single largest investment in China -- increased its presence in the world's second-largest economy to about 20 cities from three.
While Sherman Kwek believed that the terms were in CDL's favor when it entered into the deal, "things have panned out differently from what we have anticipated," he said. The company is also scaling back on some of its investments in China "until we see how things pan out with Sincere."