Citigroup's John Gerspach Warns Volatility Could Hinder 2018 Targets
(Bloomberg) -- Citigroup Inc. said it probably won't meet a closely watched profitability target this year because market volatility crimped fourth-quarter trading revenue.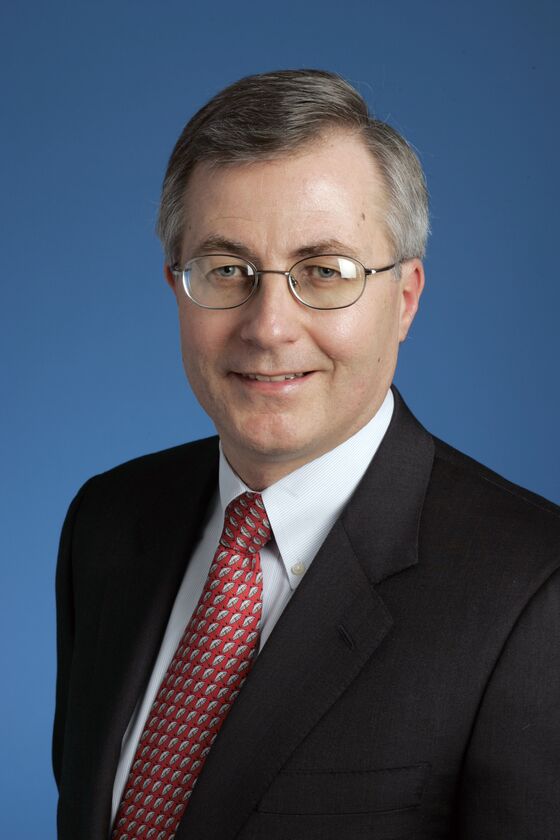 Chief Financial Officer John Gerspach said sluggishness in its Group of 10 rates-trading business likely means the bank will post a drop in fixed-income trading revenue for the final three months of the year. The investment-banking franchise also was under pressure from a decline in investment-grade debt underwriting and a slowdown in equity issuance, Gerspach said Wednesday at a conference sponsored by Goldman Sachs Group Inc.
As a result, Citigroup likely won't meet its targeted efficiency ratio -- a measure of what it costs to produce a dollar of revenue -- of roughly 57.3 percent for the year. While the bank had been hoping to shave 100 basis points from that measure this year, it could be closer to a 90 basis-point decline, Gerspach said.
"When you think about all that pressure that we've had, it's a much tougher revenue quarter than we would have anticipated," Gerspach said. "It could put us just a little bit short."
Gerspach said the bank expects to exceed the target for another profitability measure -- return on tangible common equity - which should be "approaching 11 percent" this year. That figure is still on track to reach at least 13.5 percent by 2020, he said.
Traders have been struggling to cope with rising volatility in recent months. Asset classes from bonds to U.S. and international stocks to commodities are all on track to post losses or returns of less than 5 percent, a phenomenon last observed in 1972.
JPMorgan Chase & Co. Chief Executive Officer Jamie Dimon told investors at the same conference Tuesday that his bank's fourth-quarter trading results would be roughly flat compared with the same period a year ago.