Citigroup Names John Dugan as Chairman, Keeping CEO Role Split
(Bloomberg) -- Citigroup Inc. will continue to separate the roles of chief executive officer and chairman after the bank said John Dugan will lead its board beginning in January, replacing longtime Chairman Mike O'Neill.
O'Neill turned 72 last month, making him ineligible for re-election to the board, according to the bank's policies included in its annual proxy filing.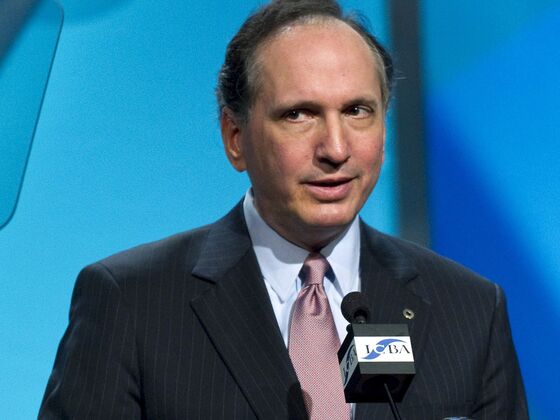 Dugan brings experience navigating a challenging regulatory landscape for banks. He was head of Citigroup's primary banking regulator, the Office of the Comptroller of the Currency, during the financial crisis and was a key architect of how the government would execute bank bailouts.
CEO Mike Corbat said in a statement that Citigroup has been well served by having a separate chairman and that he looks forward to working with Dugan in the new role. Corbat and Wells Fargo & Co.'s Tim Sloan are the only CEOs at the six largest U.S. banks who don't also hold the chairman title.
Read what Citigroup said about keeping the chairman and CEO roles separate at its annual meeting in April.
Read the full statement here.