Citgo's New Board Is Set to Meet as CEO Chavez Goes Silent
(Bloomberg) -- Citgo Petroleum Corp.'s new board sat down for the first time with the company's executives in Houston as the Venezuelan-owned refiner adjusts to life under new leadership.
The Houston-based subsidiary of state oil giant Petroleos de Venezuela SA is holding a board meeting Thursday and Friday where executives will report on results and plans to the slate of directors announced last week by Juan Guaido, head of Venezuela's National Assembly, according to a person familiar with the matter. The whole board was present at the meeting in Houston, said the person, who asked not to be identified because the meeting is private.
Guaido, who has been recognized by the U.S. and more than 30 other countries as the legitimate leader of Venezuela, named ad hoc board members for PDVSA and Citgo as he and president Nicolas Maduro vie for control over Venezuela's oil assets. Citgo, which owns three refineries and more than 40 terminals in the U.S., sent much-needed cash back to its ailing parent before sanctions cut off the flow.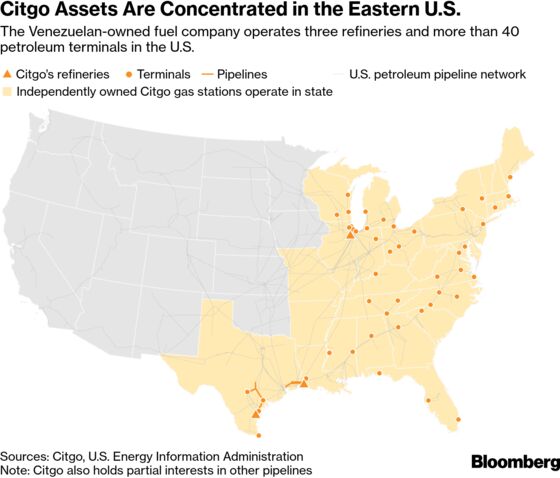 While no changes have been announced within the company for its top job, Chief Executive Officer Asdrubal Chavez has gone quiet since the U.S. imposed sanctions on PDVSA Jan. 28, according to people familiar with the matter. Luisa Palacios, one of Guaido's new board members, was expected to be considered for the head of Citgo, which would make her the first woman to lead the century-old refiner, one of the people said.
Since the sanctions, executives at Citgo's Houston headquarters have dramatically cut back communication with its parent PDVSA, other than calls to sort out how to wind down all business between the two companies, the people said.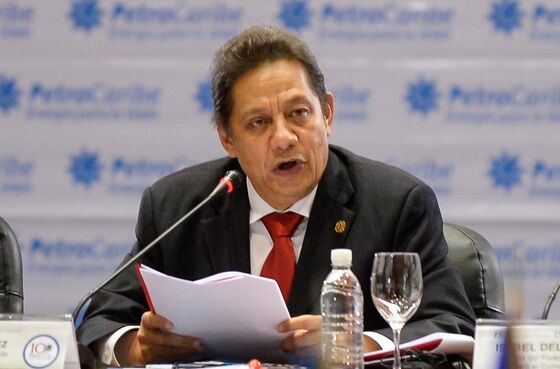 Citgo declined to comment. PDVSA didn't immediately return a call and email seeking comment.
In Chavez's absence, Citgo has been led by Vice President Rick Esser and Executive Vice President Frank Gygax, one of the people said. Four top Citgo executives were let go on Monday, including Gygax. They were escorted out of the building and not allowed to return to their desks other than to get their keys, another person said.
The others who were removed from their posts include Vice President of finance Nepmar Escalona, general auditor Eladio Perez and Vice President of supply and marketing Simon Suarez, the people said. The departures were first reported by Reuters.
Esser sent an email late last week advising top executives to prepare a presentation for a meeting with the new board members on Thursday, one of the people said. The presentation should contain an overview of results and activities in 2018 and projects and targets expected for 2019.
In addition to hearing presentations from Citgo's vice presidents on their various departments, the board is expected to take up other financial and legal items that normally go before the directors.