Citgo, PDVSA's Crown Jewel and Focus of the Guaido-Maduro Battle
(Bloomberg) -- The biggest prize in Juan Guaido's and Nicolas Maduro's contest for control of Venezuela and its state oil company Petroleos de Venezuela SA lies more than 2,000 miles northwest of Caracas.
Guaido, the National Assembly president recognized by the U.S. as interim leader of Venezuela, who is building a parallel government structure as he battles for control of the country with Maduro, is said planning to announce new boards this week to run PDVSA and Citgo. Maduro has said he'll defend Citgo through legal action.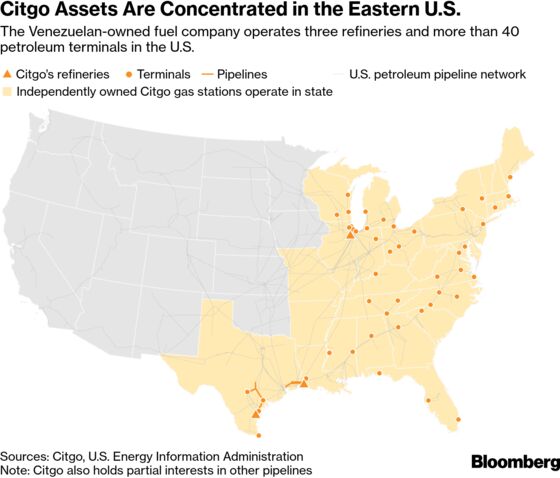 While PDVSA's oil production is in free-fall and its domestic refining system has collapsed, Citgo Petroleum Corp., its U.S.-based refining arm, carries on business as usual amid U.S. sanctions. Its three refineries in Texas, Louisiana and Illinois account for about 4 percent of U.S. fuel-making capacity. The gasoline and diesel they produce is mostly sold at more than 5,000 stations across the eastern U.S.
While Citgo has been seen as a cash generator, it does have some baggage. Its assets have been pledged as collateral for PDVSA debt, and companies with legal claims against Venezuela are circling as well.