Citadel's Pablo Salame to Become Co-CIO as Yeh Departs
(Bloomberg) -- Citadel promoted Pablo Salame to co-chief investment officer, replacing James Yeh, who is leaving the company. 
Salame, 55, will start in the new role on Jan. 1 and share the title with founder Ken Griffin, according to a statement from the firm Tuesday. Salame joined Citadel to lead its credit business in 2019, the same year Yeh was tapped as co-CIO.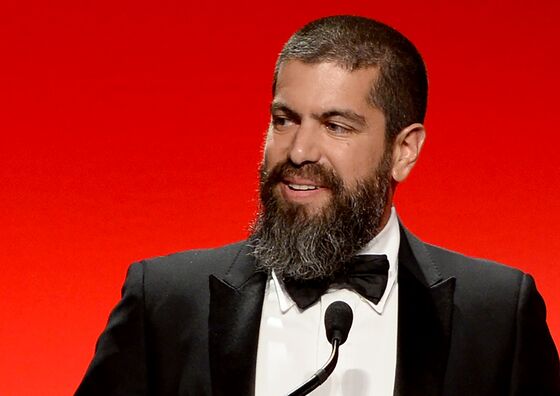 Salame was a powerhouse hire for Citadel, having been one of Wall Street's most prominent trading executives after spending about a decade helping to run Goldman Sachs Group Inc.'s trading division. Now he'll help oversee Chicago-based Citadel's $43 billion in assets, a figure that's surged from $27 billion in 2018.
"Pablo has driven extraordinary results as head of global credit," Griffin said in the statement. "His commitment to building a world-class team and driving our competitive advantages has dramatically expanded our opportunity set."
Yeh, 55, left the company once before, in 2013, but returned four years later. When he first joined in 1993, he was one of Citadel's first employees, and was instrumental in building the firm's statistical arbitrage business and pushing into new strategies, according to Citadel's website. Yeh led several businesses at the firm, including global equities and global quantitative strategies. 
Yeh's "commitment to recruiting and mentoring so many members of our extraordinary team is undoubtedly his greatest legacy," Griffin said in the statement. 
Citadel's Wellington hedge fund has been outperforming its peers and is up 20.5% this year through Nov. 12, according to a person familiar with the matter. The firm also recently restructured its Surveyor stock-picking unit, cutting several teams, hiring new ones and asking some employees to relocate. 
Salame started his finance career with Citigroup Inc. in Ecuador before moving to New York with the bank. In 1996, he was snapped up by Goldman as an emerging-markets trader. More than a decade later, in 2009, he was one of the trading heads when Goldman notched its most lucrative year in that business. He was also co-head of global markets and a vice chairman at the firm. Salame left Goldman in 2018.