CIBC Buys Loop Capital Stake to Expand Presence in the U.S.
(Bloomberg) -- Canadian Imperial Bank of Commerce has purchased a minority stake in Chicago-based Loop Capital to expand its presence in U.S. capital markets.
Loop has offices in 20 U.S. cities and more than 175 employees globally, Toronto-based CIBC said in a statement Wednesday. Financial terms and the size of the stake aren't being disclosed.
CIBC has been expanding in the U.S. since its $5 billion purchase of PrivateBancorp Inc. in 2017, following that with acquisitions of Geneva Advisors LLC later that year and Cleary Gull Inc. in 2019. The lender's U.S. capital markets revenue rose 31% from a year earlier, to $194 million, in the quarter through April.
"We see this as a mutually beneficial transaction which enables us to accelerate the growth of our North American platform, while collaborating to deliver a full suite of financial services solutions to clients," Harry Culham, head of capital markets for CIBC, said in the statement.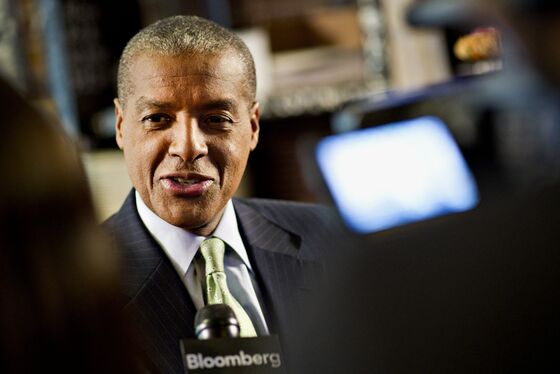 Loop Capital, founded in 1997 by Chief Executive Officer James Reynolds Jr. as a municipal bond firm, now provides investment banking, brokerage, asset management and wealth management services to corporations, cities and institutional investors, among others.
It's also one of a number of Black-founded banks seeking to gain share in corporate and government financing. Minority-owned underwriting firms handled just 5% of U.S. municipal bond sales and an even smaller share of corporate bond deals as of the end of 2020. Loop is currently ranked 17th on the muni bond league tables, with about $2.2 billion managed so far this year, according to data compiled by Bloomberg.
"CIBC and Loop have cultural alignment and share a keen focus on serving clients that will allow us to continue to garner growth," Reynolds said in the statement.