Chipotle's Comeback Takes Hold as Chief Pushes Digital Sales
(Bloomberg) -- Chipotle Mexican Grill Inc. posted sales that topped estimates as its bet on delivery and digital is paying off.
Same-store sales rose 6.1 percent in the fourth quarter, while analysts had projected a 4.5 percent increase, according to Consensus Metrix. This was driven by higher menu prices and traffic.
Chief Executive Officer Brian Niccol is gaining traction after almost a year on the job. The chain has expanded delivery, pushed a new loyalty program and recently began selling new keto-diet friendly bowls. It sees the growth continuing, too: In 2019, comparable sales will increase in the mid-single digit range, Chipotle said.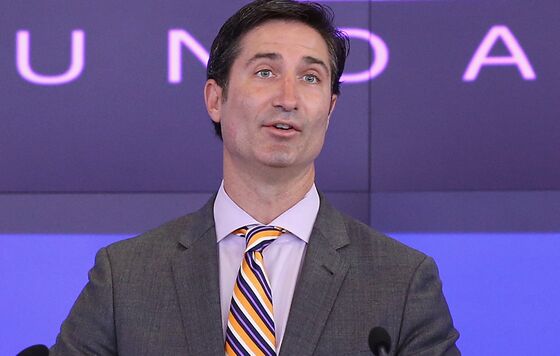 The company is starting to look more like a fast-food chain instead of the scrappy startup that Steve Ells founded more than two decades ago. Now, digital sales make up 13 percent of the total, and the company is adding drive-thru windows for order pickup.
Chipotle's profit also came in well above analysts' average estimate. The company is sharing this success with investors: The company said its board approved up to $100 million of share buybacks.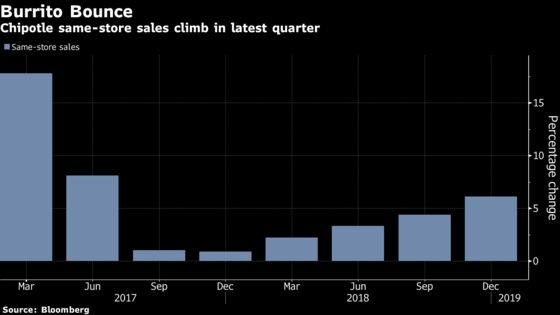 The shares jumped as much as 6.8 percent in late trading in New York. Chipotle has already climbed 22 percent this year through Wednesday's close.