Chinese Orders of Brazil Meat Stall on Coronavirus Outbreak
(Bloomberg) -- Terms of Trade is a daily newsletter that untangles a world threatened by trade wars. Sign up here. 
Negotiations for new orders of Brazilian meat by Chinese buyers have been on hold since the Lunar New Year break, clouding the outlook for demand in the world's top food buyer as the coronavirus spread.
Chinese importers had been renegotiating beef contracts with South American exporters. But those talks came to halt on Jan. 25 and haven't resumed, according to people with knowledge of the matter, who asked not to be named because talks are private. Shipments of Brazilian beef purchased previously haven't been affected, they said.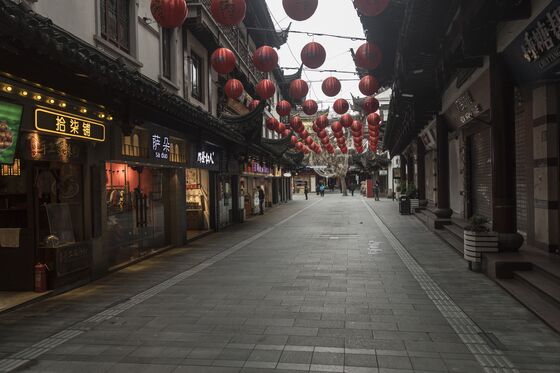 It's a similar story for chicken and pork, according to Ricardo Santin, head of industry group ABPA. New orders and negotiations have slowed significantly during the extended holiday, while shipments are running normally, although some delays are expected due to measures to limit the spread of the disease, he said.
Read More: Brazil Agriculture Exports to China Running as Normal: Minister
Brazilian meat processors expect to get greater clarity on how much coronavirus is impacting demand in the week starting Feb. 17, when all provinces should be back from the break. The longer term view remains constructive given China still has to fill the protein gap left by African swine fever.
"Delays are normal considering the gravity of the situation," Santin said. "Sales to China may lag amid coronavirus effects in the short term, but they should buy even more afterward."
Brazil is home to some of the world's biggest meat companies such as JBS SA and Minerva SA, whose shares were down 2.9% and 4%, respectively, at 3:37 p.m. in Sao Paulo Friday, heading toward a third straight week of losses.
While discussions between Chinese and Brazilian companies have been slower than usual over the extended holiday, some initial talks on new purchases have started this week, Antonio Camardelli, head of Brazil's beef exporter group Abiec, said on Friday. China hasn't canceled any orders, he said.