China's Xpeng Muscles Through Chip Crunch With Rising Deliveries
Xpeng Inc. gained in New York trading after the Chinese electric-vehicle maker sold more cars than expected in the third quarter, evading much of the supply-chain snarls weighing on other automakers.
The Guangzhou-based company, which is listed in the U.S. and Hong Kong, said Tuesday revenue climbed to 5.7 billion yuan ($892 million), beating average analyst expectations of 5.2 billion yuan. Xpeng also detailed plans to expand in Europe and double down on self-driving technologies.
Xpeng "achieved strong growth momentum despite the challenges of semiconductor shortage," President Brian Gu said.
While automakers globally have been plagued by a chip shortage that's estimated to cost the industry $210 billion in lost production, it's been a banner period for China's car market. EV sales this year are in line to more than double 2020's total and reach 3 million.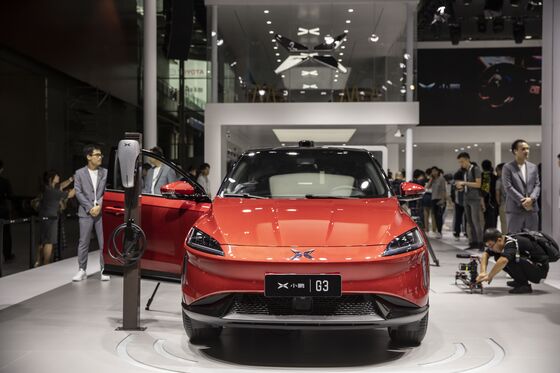 Xpeng delivered 25,666 of its G3 sport-utility vehicles and P7 sedans in the period, 14% higher than the upper end of its outlook in August. The carmaker released a fourth model -- the G9 SUV -- at the Guangzhou auto show last week, a larger SUV pitted more directly against Tesla Inc.'s Model Y and Nio Inc.'s ES series.
Xpeng rose as much as 14% in New York. The company's shares have climbed 19% this year.
Xpeng has spent more on R&D to develop advanced autonomous driving technologies and models that resonate outside China. The progress the company made when it comes to self-driving technologies "fuels greater confidence" in its ability to explore mobility solutions such as robotaxis, it said in a statement.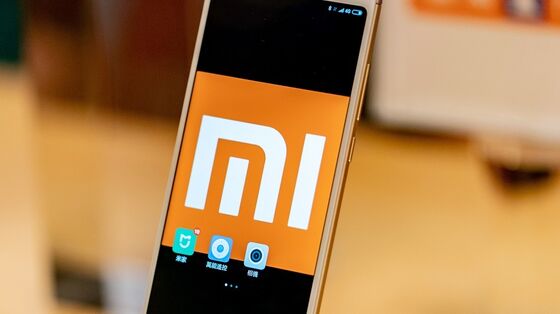 After launching its G3 SUV and P7 sedan in Norway, Xpeng will explore opportunities to expand in other European markets including Sweden, Denmark and the Netherlands, Chief Executive Officer He Xiaopeng said during a conference call.
Xpeng's gross margin for the three-month period was 14.4%, better than the second quarter's 11.9% and the 13.4% the market expected. Still, the company reported a net loss of 1.59 billion yuan for the three months through September, versus a 1.15 billion yuan loss a year earlier and a 1.19 billion yuan deficit the previous quarter. Analysts on average had forecast a loss of 1.09 billion yuan.
Gu said in an interview with Bloomberg Television in August that he hopes the company will start posting profits in two to three years. Xpeng invested 1.26 billion yuan in R&D last quarter, doubling the expense in the same period a year ago. Selling, general and administrative costs rose by more than a quarter.
Looking forward into the final stretch of this year, Xpeng said it expects another record period for vehicle deliveries. Revenue for the fourth quarter may be as high as 7.5 billion yuan.
Xpeng's stock debuted in Hong Kong in July. The automaker said that it planned to use the proceeds from its Hong Kong share sale to expand its product portfolio and develop more advanced technologies, as well as boost its presence in international markets.