China Threatens Retaliation Should Germany Ban Huawei 5G
(Bloomberg) -- China's ambassador to Germany threatened Berlin with retaliation if it excludes Huawei Technologies Co. as a supplier of 5G wireless equipment, citing the millions of vehicles German carmakers sell in China.
"If Germany were to take a decision that leads to Huawei's exclusion from the German market, there will be consequences," Ambassador Wu Ken said Saturday at a Handelsblatt event. "The Chinese government will not stand idly by."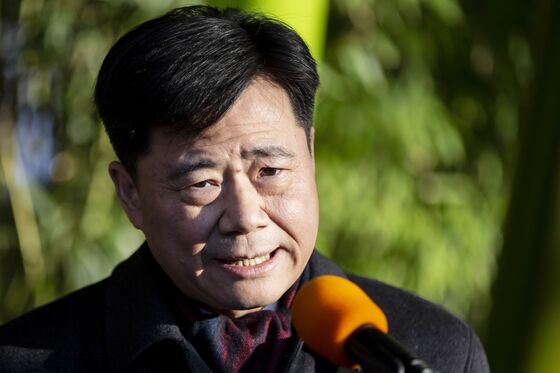 The ambassador's comments come on the heels of growing resistance against Huawei among some lawmakers in German Chancellor Angela Merkel's governing coalition. They have challenged her China policy with a bill that would impose a broad ban on "untrustworthy" 5G vendors.
While the German legislation doesn't explicitly name Huawei, it's tailored to the Chinese company and comes after months of debate about 5G security. Huawei has repeatedly rejected allegations of its equipment's potential for espionage and sabotage.
The draft bill drawn up by coalition lawmakers will now be reviewed by Merkel's Chancellery and the Economy Ministry, both of whom have been wary of tough restrictions on Chinese companies so as not to harm trade relations with Beijing.
Legislators from Merkel's Christian Democrat-led bloc will meet later on Monday to discuss the issue.
China is Germany's largest trading partner, with 200 billion euros in bilateral trade per year
Chinese billionaire Li Shufu largest single shareholder in Daimler AG with 9.7% stake
China largest market for VW, Daimler, BMW
34% of VW's global sales were in China during January and November
German Economy Minister Peter Altmaier on Sunday warned against passing laws that single out firms. "We shouldn't turn against individual companies and instead insist that all electronic and high technology components used in Germany meet the highest security requirements," he said in an interview published in Der Tagesspiegel newspaper. "Whoever doesn't meet them is out."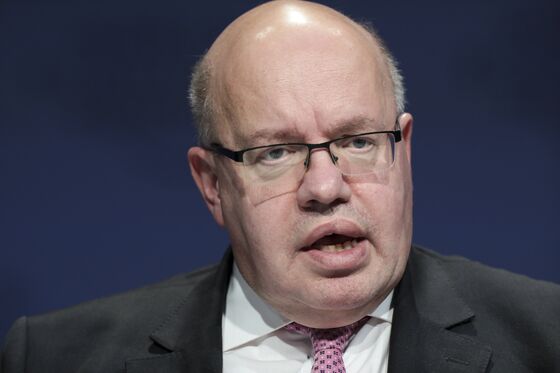 The Huawei question is also delicate because President Donald Trump's administration has sought to enlist U.S. allies in squeezing out Huawei as a 5G supplier. A lawsuit against the Federal Communications Commission this month marked Huawei's latest attempt to fight U.S. sanctions and curbs that threaten the world's largest networking business.
Ambassador Wu said at the event Huawei has no legal obligation to provide data to the Chinese government, then reminded the audience that German manufacturers account for a quarter of the 28 million cars sold in China last year.
"Could we say one day that these German cars are no longer safe because we're in a position to manufacture our own cars?" he said in a video on the newspaper's website. "No. That is pure protectionism."
China is the biggest single market for Volkswagen AG, BMW AG and Mercedes-Benz maker Daimler AG, with each company having invested billions of dollars setting up manufacturing and distribution in the country. While China's car sales have been shrinking for more than a year, it's still the top market globally as the U.S. and Europe are also sputtering.
The German brands have been weathering the China slump better than some cheaper local brands, which are popular in rural regions where consumers have been hit by the country's slowing economy. The German companies have also outlined aggressive spending plans to rev up electric-car sales and add new models in China.