China Electric Scooter Maker Niu Races, Then Falls After IPO
(Bloomberg) -- Niu Technologies, the Chinese maker of smart electric scooters, rose as much as 13 percent and then fell up to 17 percent on its first day of trading after raising $63 million its downsized U.S. initial public offering.
The Beijing-based company sold 7 million American depositary shares at $9 each Thursday. Niu had been marketing 8.3 million shares at $9 to $10 apiece, after initially offering them at $10.50 to $12.50 each. The shares opened at $8.50 Friday and closed down 3.9 percent to $8.65 in New York trading, giving the company a market value of $654 million.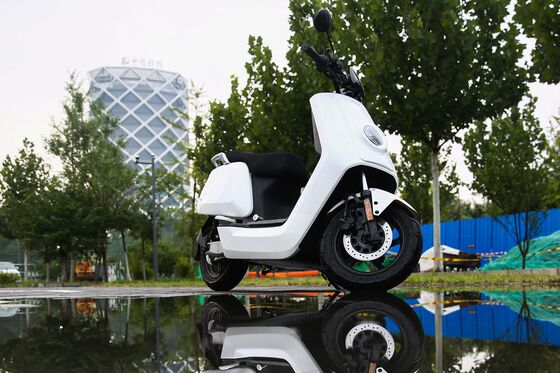 Niu's offering adds to about $8.3 billion raised by Chinese companies in U.S. first-time share sales, almost double last year's volume, according to data compiled by Bloomberg. Nio Inc., a Chinese electric-car maker that started trading in the U.S. last month, is up 17 percent from its offer price.
Chinese companies, including those based in Hong Kong, that listed in the U.S. this year have risen an average 12.6 percent since their IPOs when adjusted by deal size, the data show. The benchmark S&P 500 Index has gained 3.5 percent since the start of the year.
Credit Suisse Group AG, Citigroup Inc. and Needham & Co. led Niu's offering. The shares are trading on the Nasdaq Global Market under the symbol NIU.