Chile Central Bank Head Says Recovery to Take Hold by Year's End
(Bloomberg) -- Chile's central bank chief said it will take the rest of the year for the economic recovery to take hold, a key condition that policy makers had previously set for a future interest rate increases.
In the statement accompanying this week's policy decision, the bank board wrote the key rate "will be held at its 0.5% minimum until the recovery of the economy takes hold and spreads to the more lagging components of expenditure, which will take several quarters."
"What we can say in regards to this is that it will probably take the rest of the year," central bank President Mario Marcel said at a Wednesday press conference on how many quarters exactly that process could take.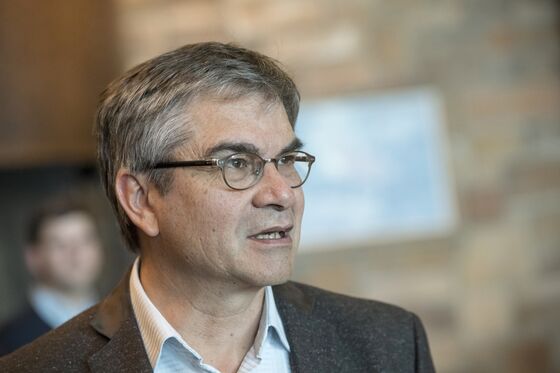 Chile's central bank board has boosted its 2021 growth forecast on the back of a global rebound and a world-beating vaccination program. In the near-term, there are headwinds such as high unemployment and fresh lockdowns against the coronavirus. Going forward, many economists expect a stronger recovery and factors including higher commodity prices to spark inflation.
At Tuesday's rate decision, the central bank dropped a pledge to hold borrowing costs steady during the two-year policy horizon. Some analysts saw that as a more hawkish tone.
"There were substantial changes in the language of the expected path of the key rate, which is now linked to the process of economic recovery," said Sebastian Diaz, economist at Pacifico Research. "The central bank is no longer talking about a steady key rate during most of the policy horizon."
Chile's consumer prices will rise in line with the target of 3% this year, after a temporary acceleration in upcoming months, according to the bank's monetary policy report released Wednesday. Gross domestic product will grow between 6% and 7%, above December's forecast of 5.5% to 6.5%.
"Inflation will see a temporary increase to almost 4% in the coming months due to higher energy prices and other volatile components, before starting to converge to target in the second half of the year," the bank board wrote in the report.
The entire capital city of Santiago and major cities such as Valparaiso and Concepcion are now under strict lockdowns in an effort to slow the pandemic's spread. That means stronger economic growth won't come until the second half of the year, Finance Minister Rodrigo Cerda said on March 19.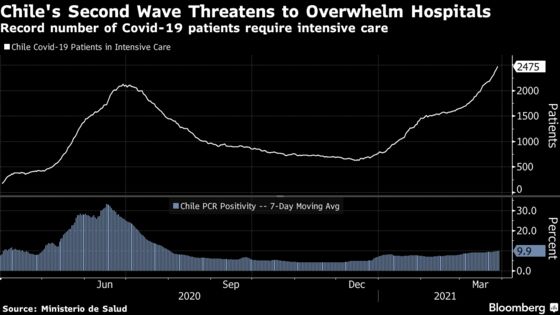 Despite the virus outbreak, activity at the end of 2020 and start of this year was better than expected, and the effect of the renewed restrictions on movement will be milder than before, policy makers wrote in the policy report.
Chile's unemployment rate rose to 10.3% in the three months through February, the National Statistics Institute said Wednesday. Retail sales grew less than forecast compared to a year earlier and industrial production tumbled during the period.