CEO Who Lived on a Boat Tests the Waters for Superyacht Firm
(Bloomberg) -- These are anxious times for the world's wealthy, with populist politicians on the rise, trade tensions growing and fears the bull market in stocks may be ending.
So it may be surprising that an Italian yacht builder, whose entry level product costs $4.5 million and top-of-the-line boats fetch more than $20 million, chose to go public this week.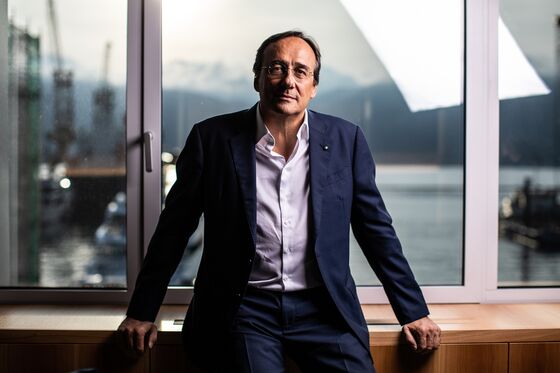 But Sanlorenzo SpA's Massimo Perotti, who's so passionate about his business that he lived on one of his boats for years, is no ordinary corporate chieftain. He's more than doubled annual sales since acquiring the company in 2005, successfully steering it through a global financial crisis that crushed spending on luxury goods.
"The growth has been quite remarkable," said William Mathieson, editorial director at London-based Superyacht Group. "Ten years ago, it was seen as a feeder into the superyacht sphere, but now it's firmly established as a brand that can build up to 70 meters -- and that puts them in a completely different bracket."
A spokesman for Ameglia-based Sanlorenzo declined to comment.
The firm's initial public offering is being viewed by some analysts as a bellwether for the luxury segment. While yachts have outpaced private jets and fine art over the past five years, according to Deloitte, misgivings about global economic conditions have recently weighed on superyacht sales.
A divisive presidential election in the U.S. -- the world's largest market for yacht sales -- will only add to that tension, and rich families are already stockpiling cash in fear of an economic downturn. In October, Sanlorenzo rival Ferretti SpA scrapped its own public listing, citing a weak market.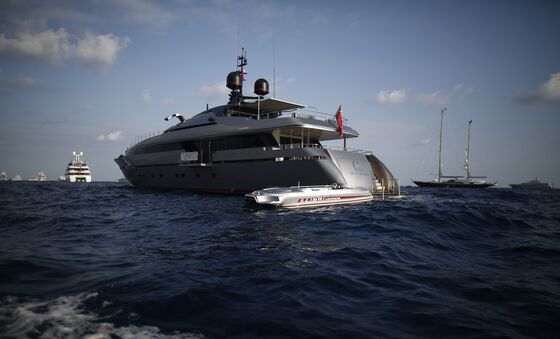 Sanlorenzo is "more aspirational" than Ferretti as all its yachts are customized, Antonio Amendola, portfolio manager at Acomea Sgr, said last month. Still, "both would suffer" in economic downturns, he added.
Shares of Sanlorenzo priced at 16 euros on Dec. 6 and were trading at 15.30 euros at 2:14 p.m. Friday in Milan.
Ahead of the listing, Perotti sold stock worth at least $115 million in an offering priced at the bottom of the initial range. Perotti's remaining stake is valued at about $350 million, according to the Bloomberg Billionaires Index.
That fortune rivals shipyard owners whose firms make even bigger yachts than Sanlorenzo, including the De Vries and Lurssen families, and Paolo Vitelli's Azimut Benetti SpA. Vitelli's firm launched a 354-foot-long superyacht in Italy this year built for Australian casino magnate James Packer, complete with a cinema, sauna and fire pit.
Working in an industry where discretion is paramount, these peers have all kept their firms closely held -- and that is only increasing the focus on Sanlorenzo's listing.
"Everyone is watching how this develops," Mathieson said. "They're not the first company in the yacht industry to go public, but they're the first to have such a high profile."
For a maker of outlandish symbols of wealth, Sanlorenzo is on the understated side. It specializes in yachts from 30 meters to 40 meters -- the short end of the superyacht spectrum -- with price tags that are small change compared with vessels that cost as much as $600 million. Sanlorenzo's biggest yet is the 210-foot-long Attila, completed this year for an undisclosed owner, featuring a helipad and massage room.
Born in 1960, Perotti rose through the ranks of Azimut Benetti before moving to Sanlorenzo, where he lived on one of the firm's vessels for about a decade. Ahead of Sanlorenzo's public offering, he bought back stakes he sold to outside investors in the wake of the financial crisis. He's already spreading the wealth across his family through ownership with his two children of a holding company.
Perotti said last month the firm plans to give as much as 40% of profit to investors through dividends. Even though he'll probably be the biggest beneficiary, he says that's not his motivation.
"I do not care to have so much money," he said in an interview this year with Italian newspaper Il Giornale. "I just need that amount that can satisfy my desires and allow me to help loved ones."