Centerview's Pruzan Gets Upstaged by Ferris Wheel at Purim Party
(Bloomberg) -- Robert Pruzan turned down a job offer at Goldman Sachs right out of Harvard Business School, instead heading to Wasserstein Perella and eventually co-founding Centerview Partners, a boutique investment bank.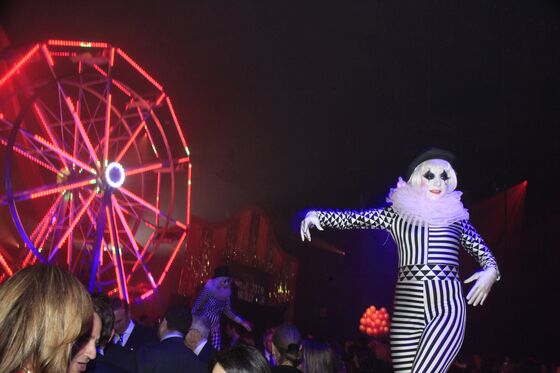 Still, Pruzan scored a top Goldman Sachs executive to introduce him at a benefit for the Jewish Museum on Wednesday night, one that raised a record $3 million for the art-focused New York institution located in a former mansion on Fifth Avenue.
How Pruzan met Steve Scherr, Goldman's chief financial officer, is a familiar story of family life in a tight-knit community, though it also captures the rarefied air of Manhattan.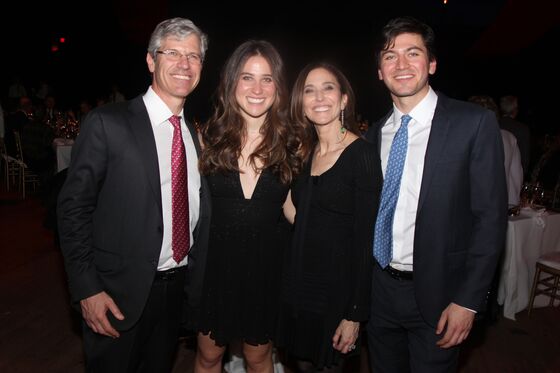 "We were brought together by our sons, who were both students at the 92nd Street Y," Scherr said at the lectern, referring to a nursery school that may be a harder credential to come by than Harvard or Goldman.
That initial connection grew into a friendship that "reaches across Robert's and my professions" and extends into their philanthropic lives, Scherr said. Pruzan, who has served as chairman of the Jewish Museum since 2011, recruited Scherr to the board a few years ago.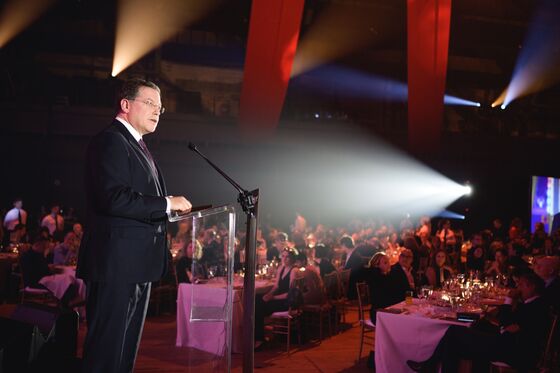 Pruzan outlined his serious-minded vision for the museum as he and his wife, interior designer and author Tracey Pruzan, accepted their honor.
We're living in a "time of polarization and rising antisemitism, but also a time when diversity and inclusion are ascendant," Pruzan said. "This is why the Jewish Museum plays such a critical role, as a place where both tradition and change can co-exist."
Its exhibitions and programs can encourage "new paths to Jewish awareness" and "promote Jewish culture and identity," he said.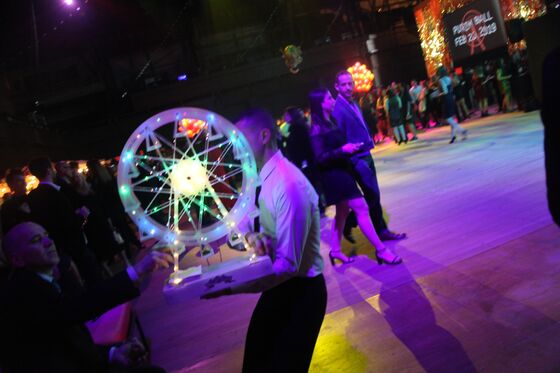 But the evening wasn't all serious, with a 45-foot-high working Ferris wheel glowing multiple colors in the middle of the Park Avenue Armory Drill Hall. That was one way the event celebrated Purim, a holiday marking the biblical story of Queen Esther saving the Jewish people from Haman, a Persian vizier. The occasion is meant to be raucous, and at this one, there were carnival games, stilt walkers and really good miniature potato knishes, which guests got to pluck from the moving seats of miniature Ferris wheels carried by waiters.
In attendance: former Treasury Secretary Robert Rubin with his Centerview colleagues Alan Hartman and Blair Effron, as well as HBO's Richard Plepler and LionTree's Aryeh Bourkoff. MSD Capital's Glenn Fuhrman dined on tomato hamantaschen and Moroccan fish tagine at a table with artists Rachel Feinstein, Lisa Yuskavage, Maira Kalman and Kiki Smith.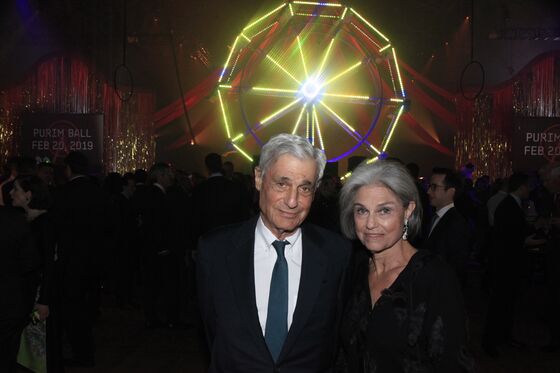 By one account, the event was a lot more spectacular than Pruzan's bar mitzvah party in the early 1970s. Michael Pruzan said his older brother's "Cruisin' with the Pruz" celebration at the age of 13 had a DJ named Q from Philadelphia, and probably cost a little less than $450 -- an estimate he based on a bill recently discovered by his mom, Linda, for his own party.
All three Pruzan brothers went into finance. Michael was first, starting out at Goldman Sachs, followed by Robert and Jonathan, who is chief financial officer of Morgan Stanley. They are close and content in their careers, Michael said, brushing away the possibility of a "Pruzan Freres" Wall Street firm any time soon.