Billionaire Niel Agrees to $3 Billion of Phone Tower Sales to Cellnex
(Bloomberg) -- Billionaire Xavier Niel's phone carriers are raising about 2.7 billion euros ($3 billion) of cash through the sale of towers to Cellnex Telecom SA, as they prepare for a wave of investment to boost coverage.
Niel's Iliad SA and Salt Mobile SA are together selling about 10,700 telecommunications masts to the Spanish tower operator, in three separate deals in France, Italy and Switzerland, the companies said in statements Tuesday. Shares of Iliad rose as much as 7 percent in Paris trading, while Cellnex surged 8.8 percent in Madrid.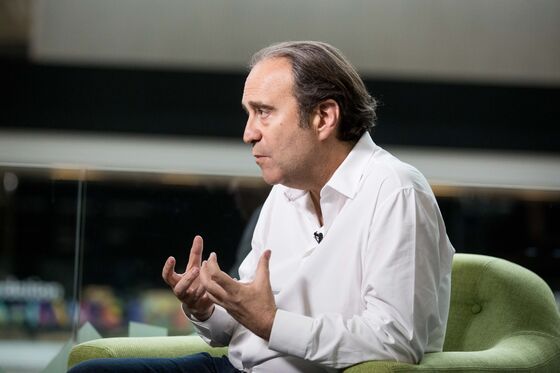 The proceeds will allow Iliad and closely-held Salt to cut debt and counter mounting competition across their markets by helping them finance network-building. Iliad is losing customers amid a price war in France while trying to shake up the Italian market after entering last year.
"Today's announcements are encouraging," said Thomas Coudry, an analyst at Bryan, Garnier & Co. said by phone. "But Iliad has yet to fully win back investors' confidence."
The deals give Iliad executives a plan to discuss with shareholders as it hosts its first-ever investor day in Paris on Tuesday, after reporting in-line results that showed customer losses continue in France. Neil owns a majority of Iliad, whose shares have fallen by 40 percent over the past year.
The company suffered its first broadband subscriber losses last year after almost two decades of disrupting France's phone, internet and cable industries by luring customers with ultra-low prices. Now, Iliad needs to build out its fifth-generation mobile network in Italy and has regulatory obligations to spend on networks in France.
The cash raised "gives us very strong strategic flexibility" to reduce debt while continuing to invest, Iliad Chief Executive Officer Thomas Reynaud told reporters after the release of first-quarter revenue figures on Tuesday. The goal through to 2024 is to "reconcile growth, cash flow generation and innovation," he said.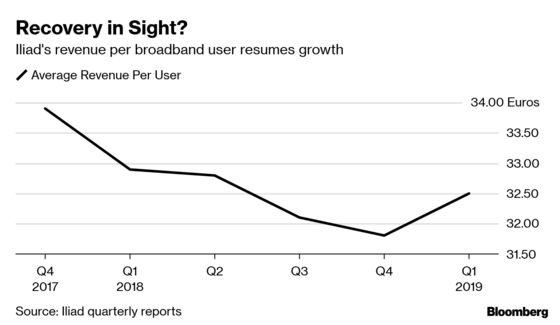 Subscriber losses aside, Bryan Garnier's Coudry took encouragement from an increase in average revenue per user among Iliad's broadband customers in the first quarter. "We're noticing a trend of improvement," he said.
The transactions together represent the most transformative of deals so far for Cellnex, which will boost its tower portfolio across Europe by more than 50 percent.
Carriers have increasingly been turning to tower sales to raise cash. Vodafone Group Plc announced late last year that it was working on carving out its 57,000 European towers into a stand-alone company as it considered strategic options. In June, Altice Europe NV raised 2.5 billion euros by selling stakes in its French and Portuguese tower units as it scrambled to cut debt.