Schools Get CDC Leeway on Covid Limits to Keep Kids in Class
(Bloomberg) -- The U.S. Centers for Disease Control and Prevention is giving schools more flexibility to decide how to safely keep kids in kindergarten through 12th-grade classrooms while guarding against the further spread of Covid-19.
With the delta variant dominant in the U.S. and just half of adults fully vaccinated, there are concerns about a potential Covid surge in under-vaccinated areas, including among school children. Meanwhile, regions with high inoculation rates and low infections may want to choose lesser levels of protection, said Erin Sauber-Schatz, who leads the CDC's Community Intervention and Critical Population Task Force.
The CDC's updated guidance, released Friday, continues to highlight distancing where possible, screening, mask use, ventilation and hand-washing. The new part: If localities decide not to use these strategies based on local conditions, they should be stopped one at a time, the guidance suggests, with ongoing monitoring for any rise in cases.
"We've learned a lot in the last school year about what works," Sauber-Schatz said by telephone. "So it was really focusing on the most important prevention strategies to get all kids back in the classroom in the fall."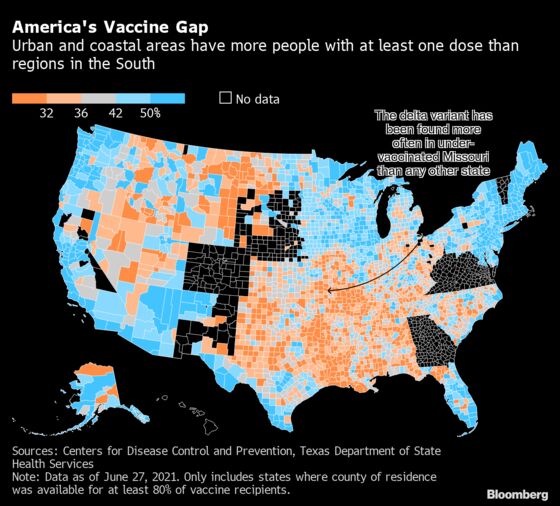 If schools are unable to do the three feet of physical distance recommended in the guidance, the agency recommends implementing all the other prevention strategies and monitoring for any increases in cases.
And anyone who is not fully vaccinated, including students, teachers and staff, should continue to wear masks indoors.
"This updated guidance now accounts for the fact that fully vaccinated people do not have to distance, do not have to wear a mask and can also refrain from quarantine after exposure to someone with Covid-19 and screening testing," Sauber-Schatz said.
The agency is monitoring the delta variant closely, she said, and encouraged those who haven't been vaccinated to do so as soon as possible. "The sooner you a fully vaccinated the sooner you are more protected against Covid-19."
Lucy McBride, a practicing internist, health-care educator, and mental health advocate said that the CDC's guidance acknowledges the harm done to American children as a result of school closures.
"The mental health toll, not to mention the learning loss, has been huge and is not yet fully measured," McBride said. "The CDC guidance finally acknowledges the critical role that in-person learning plays in the social and emotional development of kids," she added.
However, one issue with the new guidance, McBride said, is that children must continue wearing masks at school.
"There isn't any solid evidence that masking children helps reduce Covid transmission. We just don't have that data," she said. "In my opinion, we should not have mask mandates in schools, given that kids are at exceedingly low risk of complications from Covid-19, and more importantly the science simply isn't there to support a mandate."
Meanwhile, James Lu, cofounder and chief executive officer of the Helix lab, which tracks variants, said implementing multiple Covid-19 measures will help K-12 schools remain open through the fall and winter with younger students not yet able to be vaccinated.
"The delta variant is highly transmissible," Lu said, "so it is prudent for schools to continue to implement processes like physical distancing, mask wearing and broad screening programs in an effort to reduce transmission."